Turkish Airlines posted an improved profit for the first three months of 2022, driven by continued strong cargo performance and increased demand as Covid-19 travel restrictions eased.
The Star Alliance carrier earned a first-quarter pre-tax profit of $120 million, improving on the $30 million it made for the same period in 2021, the airline said on 28 April. Net profit climbed $100 million, to $161 million, for the three months ended 31 March.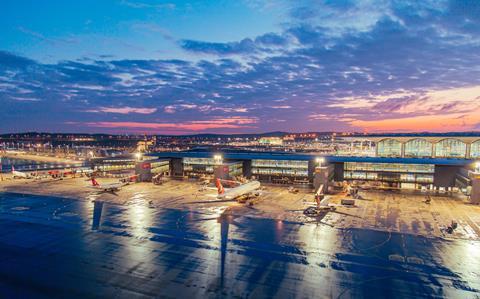 The profit reflects a sharp jump in first-quarter revenue, which came in at $3 billion, up from $1.8 billion in the same period of 2021.
The higher revenue came from greater activity in the passenger business – particularly in comparison with the first quarter of 2021, when travel was heavily impacted by border closures – with first-quarter passenger revenue more than doubling over the same period a year earlier, to just under $2 billion.
Turkish Airlines' total passenger capacity in the first quarter hit 91% of pre-crisis levels, with capacity on international routes at 93% of previous levels. It carried 69% as many passengers as in the first quarter of 2019.
The improved passenger business contributed to better cargo results, with its cargo revenue climbing almost a fifth in the first quarter, to $980 million, thanks to increased belly-hold capacity.
Turkish Airlines adds that its freighter fleet continues to operate at full capacity, with the equivalent of about six passenger widebodies being deployed for cargo operations.