Virgin Atlantic has completed another step in its planned recapitalisation after a court today approved its restructuring plan.
Creditors had on 25 August backed the plan, which envisages roughly £1.2 billion ($1.6 billion) in refinancing over the next 18 months.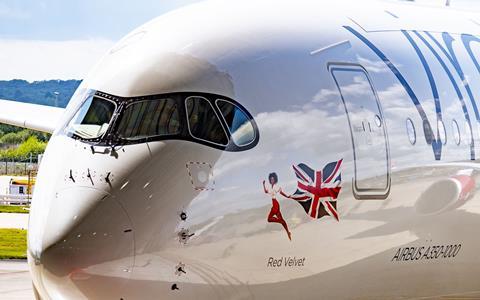 "Today, Virgin Atlantic attended an English High Court hearing where the restructuring plan was formally sanctioned," an airline spokesperson says.
"A US procedural hearing will follow tomorrow, 3 September, ensuring the restructuring plan is recognised in the USA, paving the way for completion of the £1.2 billion private only, solvent recapitalisation of Virgin Atlantic."
The carrier had previously warned that without the capital injection as part of the restructuring it would run out of cash by 28 September.
Shareholders are providing around £600 million in support over the life of the plan, including a £200 million investment from Virgin Group, and £400 million of shareholder deferrals and waivers. Investment firm Davidson Kempner Capital Management is also providing £170 million of secured finance, while creditors are supporting the airline with over £450 million of deferrals.
The UK carrier, which resumed passenger services on 20 July, will this month add London Heathrow flights to Atlanta, Lagos, Tel Aviv and the Indian cities of Delhi and Mumbai to its network.