United Airlines has named Brett J Hart, currently the carrier's executive vice-president and chief administrative officer, to be its new president, succeeding Scott Kirby, who is moving to the chief executive role later this month.
Hart, who has been with the Chicago-based airline since 2010, will become president on 20 May, following the company's shareholder meeting, United says on 11 May.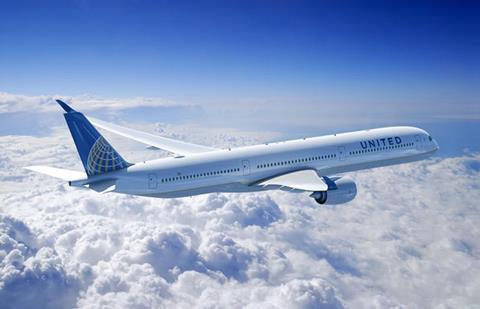 "Brett is a well-established and widely respected leader who has established a strong track record over the last decade, helping United navigate complex challenges across all areas of our business," outgoing chief executive Oscar Munoz says. "He is recognised inside and outside of the airline industry for his leadership and has played a central role in shaping our strategy, culture and leading our community engagement."
In 2015, Hart spent six months as interim chief executive while Munoz recovered from a heart transplant, the airline says.
As president, Hart will continue leading the airline's public advocacy strategy, overseeing government affairs, corporate communications and legal teams. He will also manage corporate real estate, sustainability efforts, labor relations and human resources. Like Kirby and Munoz, Hart will temporarily forego salary – a step taken in response to the coronavirus downturn.
Scott Kirby will replace Oscar Munoz as chief executive on 20 May, with Munoz becoming executive chairman of the US carrier's board. Hart's previous role, chief administration officer, will not be filled.