A new hand will guide United Airlines' $40 billion operations and $5 billion capital budget, as the Chicago-based carrier named Jonathan Ireland senior vice-president of finance on 23 September.
Ireland has "held increasingly responsible positions in United's finance organisation", most recently as vice-president of financial planning and analysis.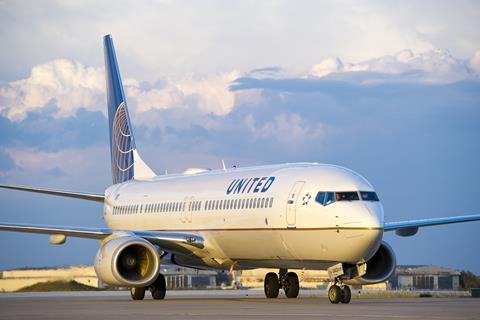 His responsibilities will now include managing business planning, leading financial goal-setting and overseeing the airline's procurement operations. He will continue reporting to Gerry Laderman, United's executive vice-president and chief financial officer.
"In his time with United, Jonathan has helped United navigate fuel price spikes, economic downturns and, over the past few years, the most-challenging financial conditions United has ever faced," Laderman says. "As we move forward with the United Next growth plan, I am confident that his careful stewardship of our capital plans and cost-management efforts will continue to power our success."
Along with other major US airlines, United has been regaining financial strength since suffering from the coronavirus-related air travel slump. According to FlightGlobal analysis, United, Delta Air Lines and American Airlines – the three largest groups by revenue in 2019 – all reached almost two-thirds of pre-Covid revenue levels in 2021.
United also recently moved to dramatically increase its international presence through a code-sharing partnership with Emirates Airline – meaning the airlines will sell each other's flights as their own – that will launch in November.