United Airlines says that it is reshuffling top management roles to better prepare itself for a post-coronavirus transformation.
The Chicago-based airline says that chief operations officer Greg Hart will be stepping back from his post on 1 June, to be replaced by Jon Roitman, currently United's senior vice president of airport and network operations. Roitman's role will expand to include flight operations, technical operations and safety.
Hart, in turn, will move to a strategic role involving what chief executive Scott Kirby calls "critical medium and long term issues" such as safety, hygiene, and operating efficiency as the airline and the industry return from their coronavirus-induced forced slumber. Hart will also work on cost-cutting issues as the airline figures out what its new normal is going to look like.
Hart began his career with Continental Airlines in 1997, staying with the airline in several roles prior to and after it was acquired by United in 2010.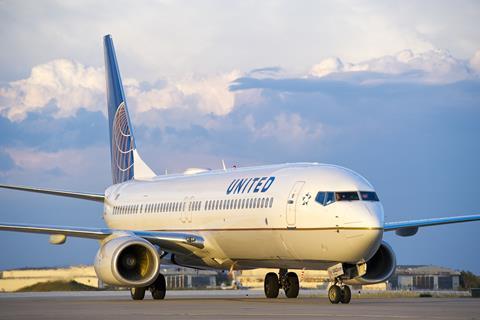 "The way to best survive this crisis is to be able to nimbly adjust the size of the airline, including labor costs, to meet demand and importantly, be ready to bounce back quickly when the virus is defeated," Kirby says in an email to employees on 27 May.
Last week the airline's chief commercial officer Andrew Nocella said United would not protect any "sacred cows" when it came to cutting costs whenever the industry re-emerges from the pandemic. While it is barred from exercising involuntary furloughs or layoffs between now and the end of the third quarter, the airline is preparing for all scenarios if demand does not rebound. But there are positive signs.
"For the first time since April we are now seeing a lot of this [demand] starting to stabilise," Nocella said on 20 May. "It's returned to the zip code of reasonableness."
Kirby told employes that United will raise capacity in the next two months to about 25% of a normal schedule in the hope that this will motivate more people to begin making travel plans for the future.
"There are tough times ahead. But there are also glimmers of hope," he says. "While we can't quite see the light at the end of the tunnel yet, it's not pitch black in here anymore."