United Airlines expects to have $17 billion in liquidity by the end of the third quarter in part by leveraging its MilagePlus passenger loyalty programme, helping support the Chicago-based carrier through the unprecedented crisis that has gripped the travel industry since the beginning of the coronavirus pandemic.
The airline also says it hopes to reduce daily cash burn to $30 million during the third quarter, down from $40 million per day in the second quarter.
"Given the impact Covid-19 has had on travel demand, United has spent the past several months aggressively and proactively cutting costs," United says in a statement on 15 June. These cuts include reducing capital and vendor expenditures, suspending raises, freezing hiring, introducing a voluntary time-off programme and reducing pay for all executives. Both the airline's chief executive and president are not taking salaries at this time, the airline adds.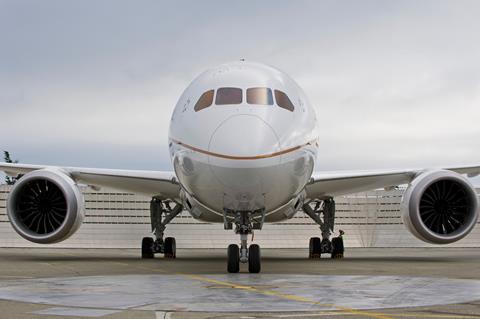 The $17 billion in expected cash includes $5 billion in liquidity United expects to borrow against its MileagePlus loyalty programme. The term loan is expected to close by the end of July, the airline says. The loyalty programme has more than 100 million members.
Additionally, the airline expects to receive $4.5 billion in government financial loans made available through the US government's coronavirus relief programme.
Earlier this month, the airline said it was seeing a positive trend in bookings, prompting it to reinstate about 140 previously-cut nonstop routes. It is adding service to business-travel-heavy markets like Boston, New York, Philadelphia and Seattle, and leisure destinations like Las Vegas, Charleston (South Carolina) and cities in Florida.
But despite the additions, which are a significant improvement over May and June, United's schedule will still be down 75% in July from pre-pandemic levels.