United Airlines has agreed to pay more than $49 million to resolve criminal charges and civil claims relating to postal service fraud for transporting international mail.
The Chicago-based carrier has agreed to settle the charges stemming from incidents between 2012 and 2015 during which it charged for mail it did not actually ship. The airline will pay $17.2 million in criminal penalties and separately, $32.2 million in civil penalties to settle the case.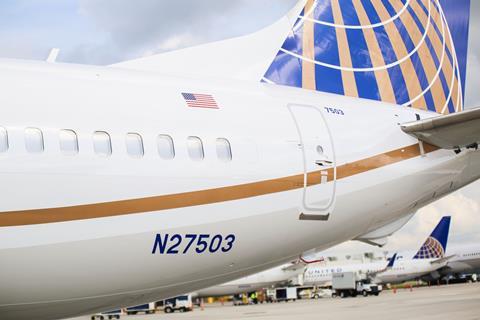 "United was entrusted by the US Postal Service (USPS) with fulfilling a critical government function – the transportation of US mail abroad," says acting assistant attorney general Nicholas McQuaid of the criminal division of the US Department of Justice (DOJ). "Instead of performing this duty with transparency, United defrauded the US Postal Service by providing falsified parcel delivery information over a period of years and accepting millions of dollars of payments to which the company was not entitled."
According to the agreement, United entered into the contracts between 2012 and 2015 and "engaged in a scheme to defraud USPS by submitting false delivery scan data to appear that United and partner airlines were complying with [international commercial requirements] when in fact they were not", the settlement reads.
"Instead of providing USPS accurate delivery scans based on the movement of the mail, United submitted automated delivery scans based on aspirational delivery times. These automated scans did not correspond to the actual movement of the mail, as mandated by the contracts," DOJ says.
The DOJ adds that through this falsified data, the airline secured millions of dollars in payments to which it was not entitled. In addition, "certain individuals at United" knew that the data was incorrect and that its transmission violated the terms of the contracts.
In a statement, United Airlines says on 26 February that the USPS "is a valued customer".
"We are glad to have remedied these procedures and look forward to serving the Postal Service in the future," the airline adds.