The last major travel weekend of the summer is set to be a busy one for US airlines, which are facing pressure from federal regulators to smooth operations following a summer of disruptions.
Delta Air Lines anticipates carrying about 2.9 million air travellers in the 1-6 September period, which includes the weekend ahead of the Labor Day holiday on 5 September, the airline tells FlightGlobal.
That figure is a significant increase from the 2.5 million passengers Delta carried during the same period last year but still down from 3.1 million passengers in pre-pandemic 2019, Delta says.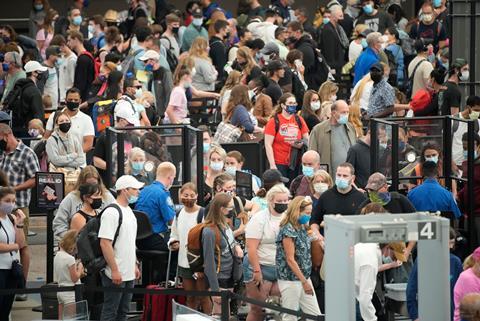 The weekend is off to a less-than-ideal start, with 17.7% of US airlines' flights delayed and 1% cancelled on 1 September, according to FlightAware.com's database. American Airlines has cancelled the most flights today, with Southwest Airlines having the most delays, data shows.
United Airlines says it expects roughly the same volume of passengers this Labor Day period as in 2019 – some 2.6 million passengers, which is 20% more than last year's 2.1 million.
The weekend is expected to be the fourth-busiest for air travel so far this year, behind the weekends aligned with Juneteenth, Presidents Day and Memorial Day, according to the Federal Aviation Administration.
The surge in air travellers packed airports across the country on 1-2 September – the busiest days for departures for American, which anticipates operating more than 5,600 flights each day, the carrier says. American expects to carry about 2.5 million passengers between 1-5 September, it adds.
On 2 September, the FAA warned delays were possible at Hartsfield-Jackson Atlanta International airport, Dallas Fort Worth International airport, Miami International airport and other major hubs across the USA.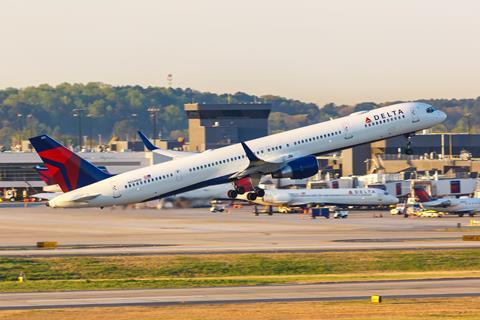 Southwest, which declined to specify how many passengers it will transport this weekend, advised customers to arrive early and allow extra time for checking baggage and clearing security.
Meanwhile, the 10 largest US airlines have been under fire from the US Department of Transportation for a chaotic summer travel season marred by delays, cancellations and consumer complaints.

Last month, US Secretary of Transportation Pete Buttigieg sent a letter imploring the airlines to address "unacceptable" operational issues that could result in disruptions for air travellers during the holiday weekend.
The DOT on 31 August launched an online "dashboard" showing the types of compensation specific US airlines provide to passengers affected by flight cancellations and delays caused by factors within airlines' control.