The US bankruptcy court for the Southern District of New York has approved Colombia flag carrier Avianca's disclosure statement describing the terms of its reorganisation plan.
Avianca may now submit the plan to creditors for their approval.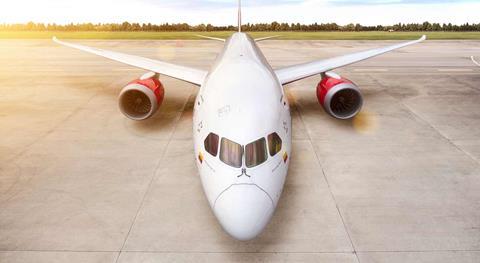 The court's approval is "a significant step for the company towards emergence from Chapter 11", Avianca states on 14 September in a filing to the US Securities and Exchange Commission.
Avianca, which filed for Chapter 11 bankruptcy protection in the USA in May 2020, on 10 August disclosed that its board had approved the filing of its reorganisation plan with the US bankruptcy court. The airline has also recently secured $1.6 billion in commitments to finance its exit from Chapter 11.
On 1 September, Avianca disclosed that it had reached an equity conversion and commitment agreement with "a majority" of its Tranche B lenders, for which it was seeking bankruptcy court approval.
Avianca's next step on the road to emergence from Chapter 11 is to solicit votes on the reorganisation plan "from certain classes of creditors". Creditors' votes in support of the plan must be submitted to Avianca by 14 October.
The US bankruptcy court will consider approval of the plan on 26 October.