The US Department of Transportation is making 16 take-off and landing slots at Newark Liberty International airport available to a single US low-cost airline.
The move marks a reversal of course by the agency in response to a recent court ruling and presidential executive order. The agency intends to begin evaluating proposals from airlines interested in using the slots, which Southwest Airlines previously held.
The DOT acknowledges that assigning the slots will increase delays at already delay-prone Newark.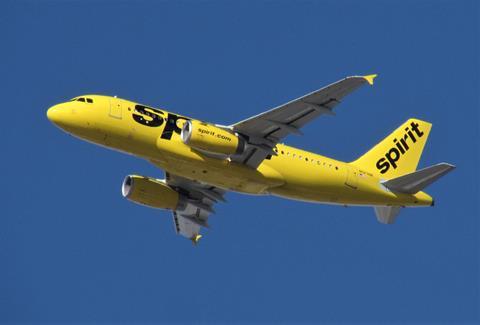 "The department believes that the benefits of lower fares significantly outweigh the impacts of additional delays," the agency says in a notice released on 17 September. "'Absent introduction of these [low-cost carrier] services, it is highly unlikely that there will be any significant reduction in fares."
The slots are earmarked for flights during the peak-travel period from 14:00 and 21:59. The DOT will make them available to single US low-cost or ultra-low cost airline, and hopes a carrier will use the slots to start flights by winter.
United Airlines and its partner carriers operate about 60% of flights at Newark, where United has a hub, according to Diio data.
The slots in question were among 36 transferred by United to Southwest as a means of appeasing concern by the US Department of Justice about United's merger with Continental Airlines, which concluded in 2010.
Southwest, however, stopped flying to Newark in 2019, at which time the slots reverted to the Federal Aviation Administration's control. The government already allocated 20 of Southwest's former slots, but not those for the peak period – the 16. It previously decided against issuing those, saying additional flights during the peak period would increase flight delays.
Spirit Airlines appealed to a US federal court, saying the decision failed to account for competitive factors. In May, the court agreed, requiring the government award the 16 slots.
The DOT is now doing so. In the notice, the agency says the reversal also aligns with a 9 July order signed by President Biden that outlines a policy intended to promote competition.
JetBlue Airways confirms to FlightGlobal it intends to apply for the slots, saying it advocates for measures enabling "smaller carriers to grow and compete against legacy carriers".
Neither Allegiant Air, Frontier Airlines, JetBlue Airways, Sun Country Airlines or Spirit Airlines responded immediately to requests for comment.