The US regional airline sector is calling out the US government for months-long delays in the distribution of pandemic-relief funds to the country's smaller airlines.
In an 11 March letter to US treasury secretary Janet Yellen, the Regional Airline Association (RAA) said many small carriers have still not received payroll-support funds made available in December 2020, despite the government dishing out billions to larger operators.
The group is also urging the Department of the Treasury to quickly disburse a new round of aid made available by a third pandemic-relief bill signed by President Joe Biden on 11 March.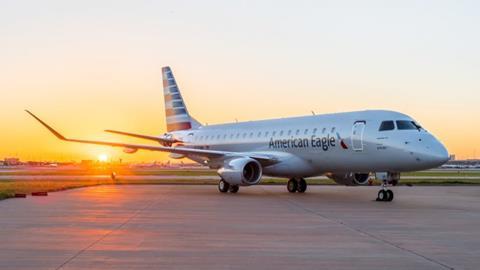 "Many small regional air carriers have not yet received funding from the Payroll Support Program enacted on 27 December 2020," RAA's letter says. "These carriers have had minimal or no contact from the department on their status, despite repeated inquiries."
By comparison, the RAA says the Treasury swiftly approved $12 billion in funding from the December programme for the USA's 12 largest airlines.
The Treasury did not immediately respond to a request for comment.
Several US regional airlines – among them ExpressJet Airlines and Trans States Holdings' subsidiaries Compass Airlines and Trans States Airlines – have ceased operations since last spring due to the Covid-19 pandemic.
Regional airlines are more vulnerable than their larger partners, having less access to capital and being more reliant on smaller, tighter-margin air-service markets, the association stresses.
The RAA previously took issue with the US government's first Covid-relief bill, which became law in March 2020 and made $29 billion in loans and $29 billion in payroll support available to passenger and cargo airlines. The group says many small carriers were ineligible for the loans and received "underfunded" payroll support aid.
The government made another $15 billion in payroll aid available to passenger airlines through the December 2020 package. The third, recently signed funding package included a further $14 billion in payroll support to airlines.