Numerous lobby groups and trade organisations representing the aviation and travel industries have called on the US government to develop a roadmap to relax international restrictions and allow foreign tourists to enter the country.
In a letter to the government's Covid-19 response coordinator Jeffrey Zients on 22 March, 26 trade groups "urge the federal government to partner with us to develop… a risk-based, data-driven roadmap to rescind inbound international travel restrictions".
Among signatories of the letter are Airlines for America (A4A), the Aerospace Industries Association (AIA), the Regional Airlines Association (RAA), IATA, pilot union Southwest Airline Pilots Association and the US Chamber of Commerce.
"The need for a data-driven, risk-based roadmap to reopen international travel is urgent," the organisations write, citing economic and employment data.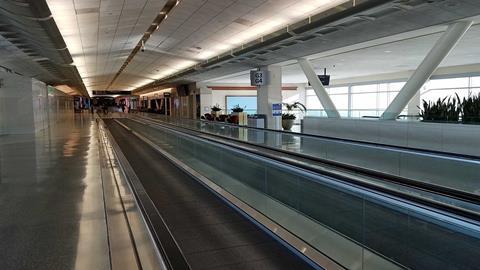 "To be clear, at this time, we do not support removal or easing of core public health protections, such as the universal mask mandate, inbound international testing requirement, physical distancing or other measures that have made travel safer and reduced transmission of the virus," the groups write.
"However, the data and science demonstrate that the right public health measures are now in place to effectively mitigate risk and allow for the safe removal of entry restrictions," they add.
US borders were closed to most non-citizens and non-residents in March 2020, after the World Health Organization (WHO) declared the coronavirus a global pandemic. When the new administration took office in January 2021, it extended the entry ban for numerous countries including Brazil and most of Europe.
The groups say the roadmap needs to be finalised as soon as 1 May so that the country can open up to non-US tourists before the summer travel season – traditionally the busiest of the year. The groups fear that a second summer closed to international tourism will destroy the industry and result in further job losses.
Measures could include a blanket testing requirement for all inbound passengers, with vaccinated passengers exempt. In addition, the government must establish "federal principles" to validate test results and vaccination records.
"In 2020, overseas travel to the US declined by 81%, while travel from Mexico was down by 62% and Canada by 77% — causing a loss of $146 billion to the US economy," the groups say. "If nothing is done to lift international travel bans and bring back demand, the US Travel Association estimates that a total of a 1.1 million American jobs will not be restored and $262 billion in export spending will be lost by the end of 2021."
If, however, travel is safely resumed by early July, it could reach "an average of 40% of 2019 levels for the remainder this year". That would result in a significant economic recovery for the broader economy, the groups add, and up to 225,000 jobs could be saved.