Virgin Atlantic's recapitalisation efforts have been boosted after creditors voted in favour of its restructuring plan.
In July, the carrier detailed a proposal for a privately-funded solvent recapitalisation under a court-sanctioned process in the UK. The five-year business plan, which is supported by existing shareholders Delta Air Lines and Virgin Group, envisages roughly £1.2 billion ($1.6 billion) in refinancing over the next 18 months.
The carrier has previously warned that without the capital injection as part of the restructuring it would run out of cash by 28 September.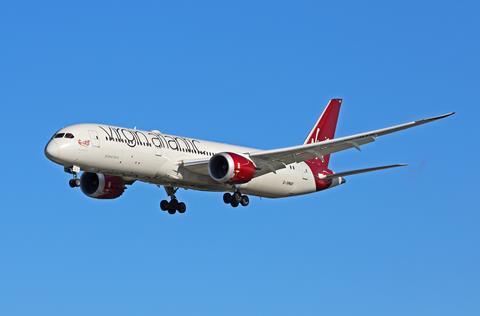 "Today, Virgin Atlantic has reached a significant milestone in safeguarding its future, securing the overwhelming support of all four creditor classes, including 99% support from trade creditors who voted in favour of the plan," the airline says.
It says the next step is for a UK High Court hearing on 2 September to sanction the restructuring. "We remain confident that the plan represents the best possible outcome for Virgin Atlantic and all its creditors and believe that the court will exercise its power to sanction the Restructuring Plan, at a hearing scheduled on 2 September."
That will be followed by a US Chapter 15 procedural hearing on 3 September to recognise Virgin Atlantic's restructuring plan in the USA. Virgin made the Chapter 15 filing in support of its restructuring in the UK.
"Achieving this milestone puts Virgin Atlantic in a position to rebuild its balance sheet, restore customer confidence and welcome passengers back to the skies as soon as they are ready to travel."
Shareholders are providing around $600 million in support over the life of the plan, including a £200 million investment from Virgin Group, and £400 million of shareholder deferrals and waivers. Investment firm Davidson Kempner Capital Management is also providing £170 million of secured finance, while creditors are supporting the airline with over £450 million of deferrals.