Nine members of Virgin Australia's board, including chairperson Elizabeth Bryan, have tendered or indicated their resignations, while the airline finalises a sale to Bain Capital.
Bryan and five others – Trevor Bourne, Kenneth Dean, Allan Houston, Judith Swales, and Marvin Tan – have resigned as the company's directors effective 20 October, the company said today in a disclosure to the Australian Securities Exchange.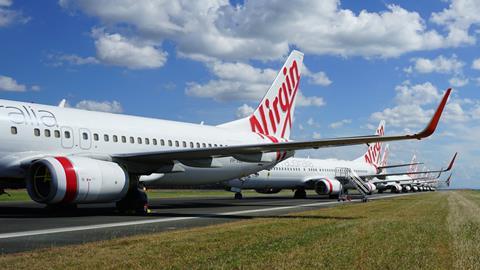 It adds that the company has yet to receive formal resignations from three other directors – Raymond Gammell, Hou Wei, and Kevin Xing.
"Accordingly, so as to ensure that reconstitution of the board takes effect immediately, the deed administrators have exercised their powers to replace those directors who cease to hold office as a director on today's date," Virgin Australia states.
The airline's website indicates the company had 11 board members, including outgoing chief executive Paul Scurrah and non-executive director Warwick Negus.
In light of the resignations, the deed administrators have appointed one new director, Alan Hunt, who along with Scurrah and Negus will continue as directors until the sale of the airline is completed, expected to be in November.
Earlier this month, the company announced on 15 October that Scurrah will step down from his position once the transaction is complete, likely November as well, and will be succeeded by Jayne Hrdlicka.
Days before, Australia's Transport Workers Union (TWU) suspended negotiations on new enterprise agreements, following speculation that Scurrah had been dismissed and Bain was seeking a low-cost model for Virgin Australia.
In a 14 October statement, the union cites Bain's commitment to "a fuller capacity airline, maximising jobs, retaining regional operation Vara, tiered cabin classes, airport lounges and the airline's international arm".
TWU national secretary Michael Kain demanded clarification from the federal government and stated then: "If the plan and scope of the airline as outlined in August by Bain Capital has already been scrapped then this is a serious betrayal that must be addressed."