A group of Virgin Australia bondholders, represented by two fund managers, have withdrawn their application to the Australian Takeovers Panel to challenge the airline's sale to Bain Capital.
"The panel is satisfied that it is not against the public interest to consent to the applicants withdrawing their application," the statutory authority said in a 10 July media release, adding that it will publish its reasons for the decision to consent to the withdrawal in due course.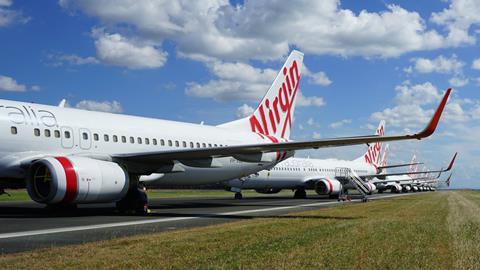 On 26 June, Virgin Australia's administrator, Deloitte, announced that Bain Capital had won the bid for the airline and entered into a sale and implementation deed.
Singapore-based Broad Peak Investment Advisers and Hong Kong's Tor Investment Management submitted to the panel an application dated 3 July, to challenge "certain circumstances regarding the process conducted by [Deloitte]".
The panel said in a 6 July media release that each of the two parties manage, represent or advise "certain funds that are existing substantial noteholders of VAH, which are large, unsecured creditors in the administration".
In the application, the parties also sought final orders from the panel, including those to allow them to make an alternative proposal.
Cirium has contacted Virgin Australia and Deloitte for comment.