Virgin Australia has signed a 10-year lease for a new cargo facility at Launceston airport in Tasmania, in its first major cargo-related announcement since exiting administration in 2020.
Construction for the A$4 million ($2.8 million) facility commences in February, and is expected to be completed in September.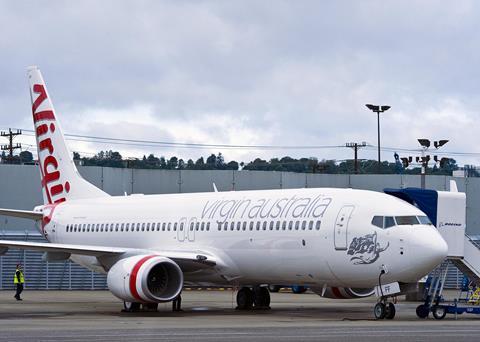 The facility will be operated by Virgin Australia's cargo partner Aus Flight Handling. The carrier does not operate dedicated freighters, but has a fleet of passenger Boeing 737s.
According to Cirium schedules data, Virgin Australia flies from Launceston to Sydney, Perth, Melbourne, Brisbane, as well as Adelaide.
The upgraded facility is expected to handle 500,000kg of Tasmanian exports for domestic and international markets, says Virgin Australia.
The airline's strategy and transformation chief Alistair Hartley says the facility "would grow its cargo operations while helping to realise the increasing trade opportunities for the local economy and Tasmanian businesses".
Adds Launceston airport chief Shane O'Hare: "Virgin Australia Cargo is an important partner of ours. As well as delivering cargo, Virgin Australia has significantly invested in network growth over the past 18 months, including increasing flight frequency and starting new services to destinations such as Perth and Adelaide. All of this is good news for Northern Tasmanians."