The New Zealand government has increased its financial support scheme to flag carrier Air New Zealand, amid "ongoing uncertainty" over recovery from the impact of the coronavirus.
Under the revised support package, Air New Zealand will have access to a further NZ$500 million ($337 million) in liquidity, taking the total support scheme to NZ$2 billion.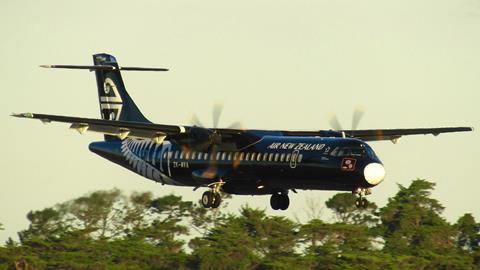 The scheme comprises two components: a new agreement allowing Air New Zealand to raise up to NZ$1 billion by issuing redeemable shares to the government; as well as an existing government facility, which has been reduced from NZ$1.5 billion to NZ$1 billion.
The maturity of government loan facility will also be extended from September 2023 to January 2026, says the Star Alliance carrier.
The revised support package will help "better position" the airline in the lead-up to its recapitalisation exercise, which it still expects to happen in the first quarter of 2022.
Air New Zealand in August deferred plans to raise equity from September this year to the first quarter of 2022. Since then, the airline says it has been impacted by a long-drawn domestic lockdown, coupled with international travel restrictions.
While Wellington has indicated that it will gradually reopen borders in 2022, Air New Zealand says "the future impacts of Covid remain uncertain and circumstances continue to change all over the world".
"In that context, the airline has been considering its financial support requirements during the period up to a planned equity raising … together with what further support and flexibility may be needed if material and unexpected events were to occur in 2022 such that it becomes prudent to consider a further delay to the planned capital raise," it adds.
To date, the airline has already drawn down NZ$505 million from the existing government loan, with the figure expected to rise to NZ$900 million by March 2022.