The WestJet Group has appointed longtime airline executives Alex Cruz and Ben Smith – both of whom have served as directors since 2021 – as vice-chairs of its board.
The Calgary-based airline also disclosed on 6 September that it has rounded out its nine-member board with financial sector executive Lisa Durocher.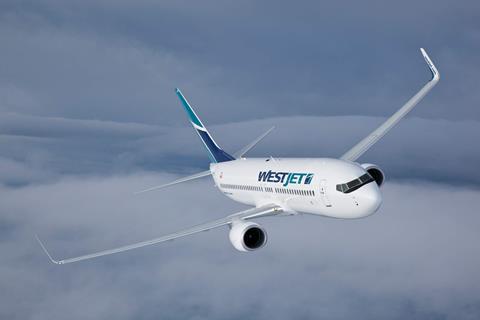 Smith – who has been on the WestJet board since October 2021 – is currently the chief executive of Air France-KLM, a position he has held since 2018. Before that, he held a variety of senior positions during a two-decade career with Air Canada, including chief operating officer.
Cruz – who was previously announced as a member of WestJet's board in February last year, having joined in November 2021 – has a resume that includes the founding of Spanish low-cost airline Clickair – which merged with Vueling and was later acquired by IAG – and working as chief executive of British Airways until 2021. He started his career with American Airlines.
"Cruz also serves on the board of Recaro, PortAventura World and several travel tech start-ups," WestJet adds.
"Benjamin and Álex are both senior airline industry veterans with proven track records who will continue to bring strategic and commercial leadership to the WestJet Group as we work together to deliver value to WestJet Group's guests, employees and stakeholders," says Chris Burley, chairman of the airline's board.
Durocher was most recently chief executive of Toronto-based Rogers Bank and executive vice-president of financial services for Rogers Communications, "where she oversaw the strategy and scaling of the financial services of the organisation", the company says. She held several senior positions with American Express prior to joining Rogers Bank.
"Lisa's impressive 30 years of leadership experience at some of North America's most successful brands will be an invaluable asset to the WestJet Group as we continue to radically digitalise and rapidly grow our business to serve market demand," Burley says.
In June, WestJet appointed longtime aviation maintenance executive Michael Scott as its chief financial officer.
In the same month, WestJet pilots approved a new four-year contract with WestJet, which then began integrating ultra-low-cost subsidiary Swoop into its mainline operations. The integration is expected to be complete by the end of October.
Story and headline updated to reflect fact Cruz and Smith were already members of WestJet's board prior to being appointed vice-chairs, which was not stated in the original story or the press release from WestJet