WestJet has named Austrian Airlines chief executive Alexis von Hoensbroech to be its new CEO.
The Calgary-headquartered carrier says on 17 December that von Hoensbroech is expected to begin in the role at the end of the first quarter of 2022, when his immigration process will be complete. Until then, interim chief executive Harry Taylor will remain in the post.
Former chief executive Ed Sims retired at the end of November.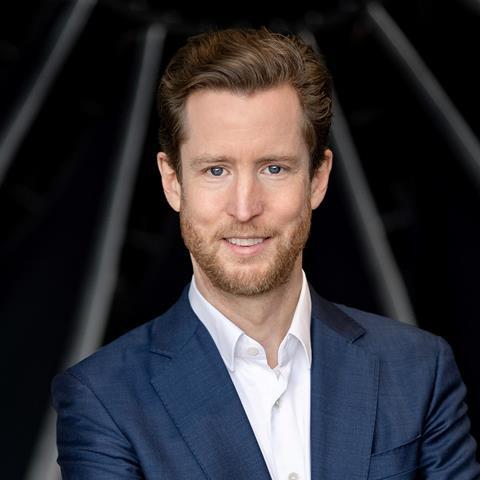 "Alexis understands WestJet's low-cost roots and the importance of cost competitiveness in our vision for the future," says Chris Burley, WestJet's chairman. "While at Austrian Airlines, Alexis refocused the airline on its core business, lowering its cost base to address rising competition from ultra-low-cost carriers. Alexis' direct aviation operating experience builds on a career of airline consulting and research work."
Von Hoensbroech served as Austrian Airlines' chief executive and chief financial officer since 2018, with responsibilities for human resources, business development, corporate communications, political and legal affairs and the CFO functions controlling, financing, accounting and sourcing. Prior to that he held several roles at Germany's Lufthansa Group, including chief commercial officer at Lufthansa Cargo. He spent his early career at management consultancy Boston Consulting Group in Munich and Tokyo and holds a doctorate in physics.
"I am really excited to be joining the WestJet team. WestJet is a remarkable success story, bringing affordable air travel to millions of Canadians," von Hoensboech says. "I am very much looking forward to working with the management team, the board and all WestJetters and Swoopsters to write the next chapter of this success story, as the airline emerges from the pandemic."
WestJet is Canada's second-largest carrier with an in-operation fleet of 97 aircraft, according to Cirium fleets data. The airline currently flies to 96 destinations across North America, the Caribbean and to the UK.