Canada's WestJet has named Diederik Pen, a former executive at Hungarian discounter Wizz Air, as its next chief operations officer.
The Calgary-based carrier says on 6 July that Pen will join in the fall "following the completion of the immigration process".
"Diederik has an established track record of leading safe, efficient and cost-effective operations through periods of growth, and we are thrilled to welcome him to the WestJet family," says chief executive Ed Sims.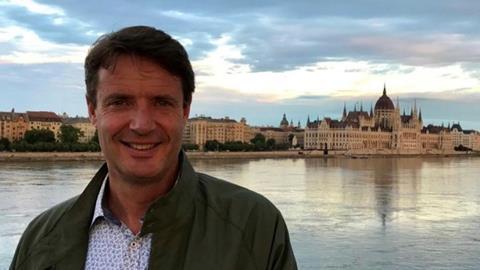 "Diederik's breadth of experience spans line management, commercial, operational and leadership roles in airports, for flag carriers and low-cost airlines, and we look forward to his expertise as we enter recovery and build for the future," Sims adds.
Pen left Wizz last December to "pursue other interests" outside the Central European budget carrier. According to his LinkedIn profile, he has also held roles at Martinair, Virgin Blue Airlines in Australia and Brisbane Airport Corporation. He has an master's degree in business from Vrije Universiteit Amesterdam.
"What most appealed to me about WestJet was a combination of the culture, ambition and vision for the airline – there is an obvious high level of care and respect for doing things the right way for both the people who operate the airline and the guests," Pen says.
The airline's current interim chief operations officer Robert Antoniuk will move to the new role of chief safety, health and environment officer.
"Robert's leadership has been tremendous throughout the entire pandemic, as he led major transformational work for our airports structure, before stepping in to lead operations at a critical time," Sims says. "WestJet has always held safety above all and maintained leading safety performance. The pandemic has stretched our views to bring the same rigour to hygiene, physical and mental well-being and other such areas of health and environment that extend to our people and our guests."
The management announcements come four weeks after Sims said he will step down from the chief executive role at the end of 2021. A search for a new CEO is ongoing.