Former IAG chief executive Willie Walsh has officially taken over as director general of IATA today, succeeding Alexandre de Juniac.
Walsh was confirmed as de Juniac's successor at the airline industry association's AGM in November last year, only a couple of months after his retirement from IAG, which had been delayed by the onset of the coronavirus pandemic.
Describing his passion for the airline industry, Walsh notes that IATA's work has never been "more critical… than during the Covid-19 crisis", and says that his goal is to ensure the association is "a forceful voice supporting the success of global air transport".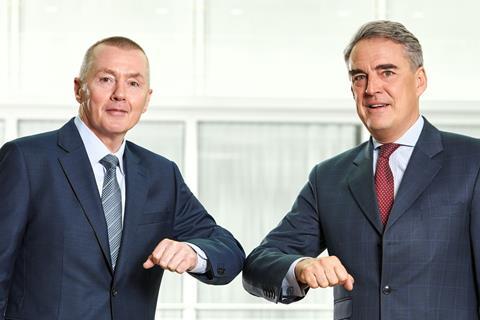 Walsh notes that IATA has been "at the forefront of efforts to restart global connectivity, including developing the IATA Travel Pass", but also cites "less visible" work of "equal importance" to the day-to-day operation of the industry, including financial settlement systems, travel requirement verification database Timatic and "other vital services".
The association will also work with "supporters and critics alike" to deliver on commitments around sustainability, he continues, adding: "It's my job to make sure that governments, which rely on the economic and social benefits our industry generates, also understand the policies we need to deliver those benefits."
Walsh retired as chief executive of IAG in September 2020, having served in the role since the group's inception in 2011. Before that, he had been chief executive of British Airways since 2005, stepping into that position having helmed Aer Lingus since 2001. He began his career with the Irish carrier as a pilot.
Walsh served on the IATA board of governors for almost 13 years between 2005 to 2018, including a period as chair in 2016-17.
He will be based in IATA's Geneva offices.
Former Air France-KLM chief de Juniac's time in the director general role at IATA saw the industry reach record-high profits in 2017, but then experience its worst-ever crisis over the past 12 months. In the latter period, de Juniac focused on securing government financial support for the industry, while lobbying for the relaxation of travel restrictions through measures including systematic Covid-19 testing.