Aerospace company BAE Systems is ramping up development of electric-aircraft systems in the USA to ensure it remains on the leading edge of that burgeoning aviation segment.
The UK-based company has embarked on a "multi-million-dollar project" at its Endicott, New York site, with the goal of supporting "development and advanced manufacturing of subsystems for electric aircraft".
BAE declines to disclose the dollar amount of its electric-aviation investments.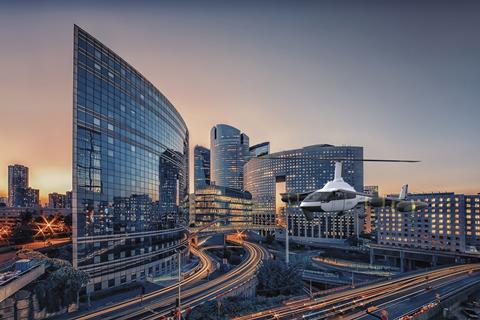 "The upgraded engineering development, manufacturing and laboratory space focuses on maturing energy storage, controls and power conversion systems for aviation applications," BAE says.
The company already has experience with electric systems, having developed electric propulsion technologies for marine vessels and transit busses. In 2019, BAE said it was developing "electric energy management systems" for Jaunt Air Mobility, which is developing an electric vertical take-off and landing (eVTOL) aircraft.
BAE also has a long history of developing flight controls, including fly-by-wire systems. It has said it intends to integrate flight-control and electric-propulsion systems.
"We have a really strong foundation," says Matthew Boecke, BAE programme engineering manager for controls and avionics solutions. "We [have] started making a multi-million-dollar investment in solving some of the unknowns."
He views electric aircraft as enabling a renaissance in regional air travel, noting that many small US communities lost air service in recent years as fuel prices and other factors made small aircraft uneconomical.
Boecke's team is studying semiconductors, electric-system controllers, power-distribution methods and energy-storage (meaning batteries, especially lithium-ion types).
"The biggest challenges are always the economics around the energy density of batteries," says Boecke.
"You have to develop novel forms of insulation [and] electric connections," he adds. "There's nothing really off the shelf" that works for aircraft.
Systems under study by BAE include those in the 500kW to 1MW class.
Boecke suspects electric aircraft will be flying in the mid-2020s, with early types being eVTOLs and fixed-wing aircraft.
"By the end of this decade, you are going to see regional electric aircraft [serving] small regional airports," he says, adding that such aircraft could be capable of carrying up to 20 passengers.
Story updated on 21 April 2021 to correct a spelling error.