British Airways responded to the pandemic by using technology to deliver new products and services to the customer, in a bid to improve its offering, cut costs, and minimise the risk of infection.
During the AIX online event on 13 September, the IAG-owned airline's director of brand and customer experience Tom Stevens said the mission was to "bolt new technology onto our existing infrastructure" in a bid to innovate.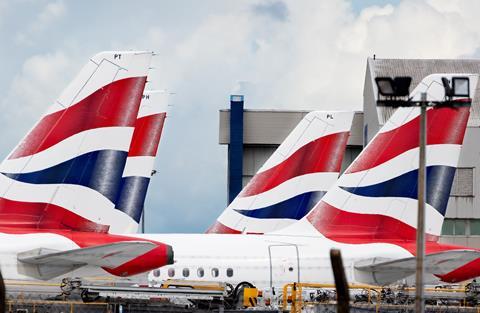 He cites a new initiative allowing travellers in the London area to check in their luggage the day before their journey and have it collected ahead of time. This allows them to head straight through security, reducing queues.
Similarly, the airline is now offering passengers who travel on the Heathrow Express rail service from Paddington the opportunity to deposit their bags at the station platform, saving them time in the terminal.
On board, passengers can now use the in-flight wi-fi to order food and refreshments to their seat, something that is helping the carrier to move away from its traditional trolley service.
Likewise, allowing passengers to pre-order their purchases before the flight enables greater choice and the opportunity to reduce food waste.
Stevens explains that such moves are about "customer choice, being flexible and constantly trying to adapt". The reaction, he continues, is "record customer satisfaction scores".
BA, he adds, has worked hard to give customers the confidence to make bookings, and is also taking steps to maintain its premium brand position, such as by offering complimentary snacks and refreshments with its its "Euro traveller" economy cabin.
Stevens highlight that the carrier is seeing "huge pent-up demand to go flying again", especially for leisure and visiting friends and relatives, including in premium cabins.
"What we are seeing is once customers have done it once and have got used to additional steps, actually they realise it's not that complicated and are prepared to go flying again and again", he suggests.