Diehl Aviation intends to make up to 1,400 jobs across its German sites redundant as part of restructuring aimed at providing the systems and interior equipment supplier with an "economically sustainable and future-oriented cost structure" by the end of 2022.
The German-based manufacturer foresees a "long-term slump in sales" because of the pandemic and predicts that its turnover in 2022 will be "slightly more than half" of the 2019 level. In 2018, Diehl Aviation generated sales worth €1.48 billion ($ 1.75 billion).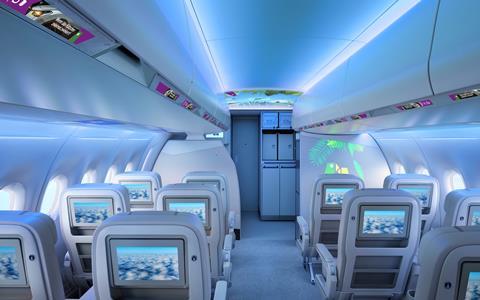 Following an employment peak of around 6,000 staff in 2019, Diehl says it has since implemented "flexibility" measures, which reduced headcount to around 5,500 today. The company says that it plans to employ 4,000 staff across all locations by 2022, including 3,000 in Germany.
While all divisions and sites will be affected by the restructuring, Diehl says the job cuts will cover up to 1,400 positions in Germany. Compulsory redundancies are to be avoided "to the extent possible" by using early retirements, voluntary redundancies and intra-group transfers, Diehl adds. It says that the plan is to retain all German sites.
Staff has been informed of the plans, and talks with the company's work councils began on 16 November. Diehl aims to conclude the talks and start the restructuring in 2021.
The measures are part of a "concept for the future" under which the manufacturer aims to return to profitability in 2023 and secure a "leading position in the aviation industry".
Diehl describes the restructuring as "a future-oriented project with the objective of providing the [aviation] division by the end of 2022 with an economically sustainable and future-oriented cost structure".
In addition to restructuring, Diehl plans to initiate an "innovation campaign [to] develop new products and get involved in new projects". The manufacturer intends to join urban air mobility projects, participate in the Franco-German-led Future Combat Air System programme, develop lightweight materials and push further the use of touchless cabin interior systems.
Diehl says that the aim is to "further expand its role as a leading supplier in the aviation industry [and] remain the preferred manufacturer of cabin interiors and aircraft systems for civil and military aircraft".