The US Department of Justice (DOJ) will only approve the proposed Raytheon-United Technologies merger if the companies divest some radio, optical and GPS businesses.
The DOJ on 26 March sued to block the deal in US District Court for the District of Columbia, but also proposed a settlement calling for the divestitures.
The government wants Raytheon to divest its military airborne radios business, which includes facilities in Fort Wayne, Indiana and Largo, Florida.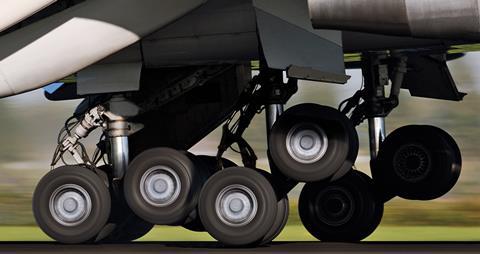 UTC would need to sell its military GPS business to the US-based division of defence company BAE Systems, "or to an alternative provider", says the DOJ.
Additionally, UTC must divest its optical systems business, including a site in Danbury, Connecticut, to a buyer approved by the US government.
"Without these divestitures, the merger would eliminate competition between two of the primary suppliers of military airborne radios and military GPS systems to the Department of Defense, and enable the merged firm to lessen competition for multiple components used in reconnaissance satellites,' the DOJ says.
Raytheon declines to comment about the DOJ's conditions and UTC did not respond to a request for comment.
The companies previously expected the deal will close in the second quarter of 2020, according to a UTC security filing. As part of the proposed merger, UTC decided to divest its Otis elevator and Carrier air conditioning businesses.
UTC and Raytheon are "the only firms that develop, manufacture and sell military airborne radios" and the "only competitors for military GPS systems for aviation and maritime applications", says the DOJ.
The agency also cites limited competition among companies that make military GPS technology for ground applications and those making components for space-based electro-optical/infrared reconnaissance satellites.
Without the divestitures, the merger would "likely" lead to high prices and less competition, it adds.