Dutch carrier KLM has ordered 56 shipsets of Recaro seats to install across part of its mainline and regional fleet.
The German manufacturer says the KLM deal spans more than 5,500 SL3710 seats and nearly 2,000 from the BL3710 line.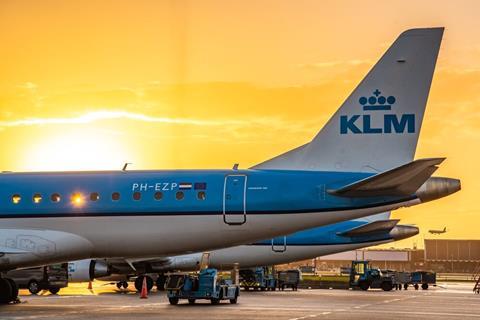 Deliveries are scheduled for February 2021. The seats will be retrofited to "a number of" KLM CityHopper Embraer 190s and mainline Boeing 737-800s, and also factory-installed on new E195s.
"Not only is this our first step into the regional aviation sector, but it's also the first time Recaro has outfitted Embraer aircraft," states Recaro chief executive Mark Hiller.
The SL3710 weighs 8kg, and its manufacturer says it can "potentially save an aircraft up to several thousand euros in fuel costs per year". The BL3710, also a lightweight seat, is aimed specifically at the short- and medium-haul segment.