The merger of United Technology's aerospace divisions and Raytheon is now expected to close the morning of 3 April after UTC's spin off of its non-aviation businesses Carrier and Otis.
UTC says elevator maker Otis and air conditioning company Carrier will today begin trading as independent, public companies on the New York Stock Exchange.
"Immediately following" the start of that trading, UTC and Raytheon expect to close their merger, a deal they say will create one of the world's largest aerospace companies.
The new company will be called Raytheon Technologies Corporation and trade under the symbol "RTX".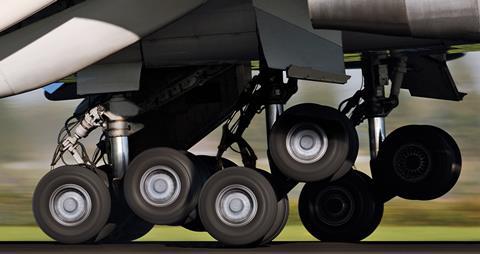 The combination of UTC, which is left with Collins Aerospace and engine maker Pratt & Whitney, and Raytheon will create a behemoth that would have roughly $74 billion in annual revenue based on the companies' 2019 turnovers.
Last week Raytheon and UTC said they received all regulatory approvals for their merger, overcoming a last minute hold up by the US government, which required them to divest other assets prior to merging. Raytheon had to agree to divest its military airborne radios business, while UTC needed to agree to sell its GPS and space optical businesses.
Those spin offs "are all expected to be completed following the merger", the companies said on 30 March.