SIA Engineering has expanded an airframe maintenance service contract with Hawaiian Airlines for its fleet of Airbus A330-200s.
The MRO unit of Singapore Airlines says the new agreement will now cover 12-year checks for the A330 fleet, and will commence in March 2022.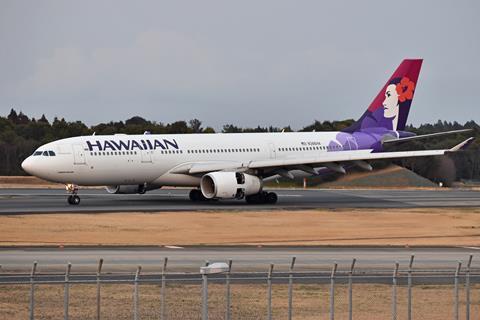 SIAEC adds that maintenance works will take place at its Singapore facility.
Hawaiian Airlines is an existing SIAEC customer, having signed A330 heavy check and aircraft painting contracts with the MRO.
According to Cirium fleets data, Hawaiian Airlines has a fleet of 24 in-service A330-200s. The carrier also operates 18 A321neos, as well as 17 Boeing 717s.
Says SIAEC chief Ng Chin Hwee: "The extension is a testament to the successful relationship between the two companies and demonstrates Hawaiian Airlines' vote of confidence for our airframe maintenance services. With our strong technical expertise and vast maintenance experience, we are well positioned to provide quality services and engineering support for the airline's A330 fleet."