Scandinavian operator SAS believes that it will face a fiercely competitive situation in the region during crisis recovery, irrespective of the survival – or otherwise – of budget rival Norwegian.
Norwegian disclosed plans on 3 December to pursue a new share issue intended to raise gross proceeds of up to NKr4 billion ($453 million), for which it will seek approval from shareholders at a 17 December meeting. The shares will be priced between NKr5 and NKr40.
The meeting will also seek a consolidation of the 3.7 billion shares in circulation through a reverse split that converts every 100 shares into a single one.
Norwegian has put forward the plan as part of a scheme which, it says, will potentially enable the airline to exit the Irish examinership process it entered in mid-November – through which it plans to reduce its aircraft fleet and construct a stronger balance sheet.
SAS chief Rickard Gustafson, speaking at the carrier's full-year briefing on 3 December, said the carrier could not expect any easing of competitive pressure, regardless of Norwegian's situation.
"I haven't ruled out that Norwegian will continue to exist in some shape or form after this," says Gustafson.
"But what I do know is that, every time there's been a void in the market in Europe, it's taken a nanosecond for someone to come in and fill it."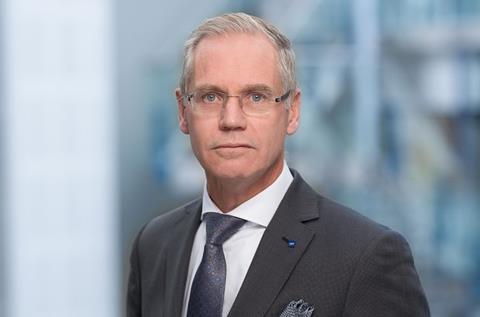 He says SAS, which has undertaken its own recapitalisation, is still going to face "significant" competition "regardless of whether Norwegian will be around or not".
Gustafson points out that Wizz Air has set up in SAS's "domestic backyard" through its plans to establish a base at Oslo Gardermoen and open services to Bergen, Tromso and Trondheim.
Wizz is a new operator in the Scandinavia market, he says, and will be taken "seriously", even though it currently competes "on the edges of our core business".
Gustafson admits he has "no idea" whether Norwegian will succeed with its latest scheme, but he believes the Scandinavian market is "going to be rather crowded". He says carriers have considerable grounded capacity which, as the crisis recedes, will be "aggressively" sold to build liquidity.