Leonardo has been tapped to provide avionics upgrade work for the Royal Australian Air Force's (RAAF's) fleet of C-27J Spartan tactical transports.
The contract is worth A$70 million ($45 million) and will see Leonardo replace and upgrade the fleet's radio capability, according to a 27 October statement from Australia's Department of Defence (DoD).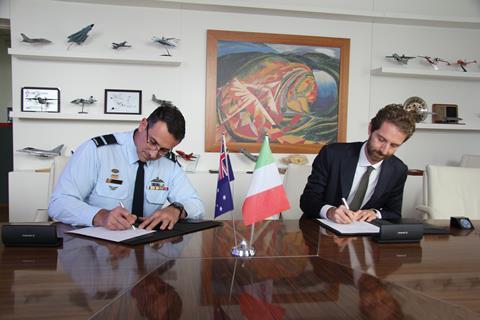 "Operated by No. 35 Squadron, the C-27J Spartan fleet provides essential transportation and aerial delivery of passengers, troops and cargo, support to search and rescue missions, and aeromedical evacuation in our region," says Air Vice Marshal Leon Phillips.
"Upgrading the cryptographic radio function of the C-27J platform will ensure ongoing availability of secure communications, including interoperability with key strategic partners and intelligence networks, and increased overall safety for our Australian Defence Force personnel."
The DoD adds that Leonardo was selected to undertake the work given its familiarity with the C-27J platforms.
The aircraft will be modified during routine maintenance work by RAAF personnel and Northrop Grumman. Upgrade work will commence in 2023 at RAAF Amberley, Queensland, and be completed in 2026.
Cirium fleets data indicates that the RAAF operates 10 C-27Js with an average age of 6.1 years.
In July 2021, the DoD decided to redefine the mission of the C-27J to focus on the humanitarian and disaster relief mission in Australia and in the surrounding region.