AL TARIQ is the UAE's brand of modular, precision-guided, long-range air munitions systems. Proven in service with the domestic customer, the EDGE business now has export markets in its sights
AL TARIQ – both a company within EDGE's Missiles & Weapons cluster, and the name of its family of three precision-guided air munitions – was born out of a 2012 joint venture agreement with Denel of South Africa to develop a long-range airborne missile system for the UAE. Now the country is ready to offer what is a mature and operations-proven product line-up to the world.
The AL TARIQ products – which have been in service for several years on the UAE's air force's Dassault Mirage 2000-9 and BAE Systems Hawk jets – are perfectly positioned to meet the requirements of nations flying older and latest generation fighter jets, as well as the advanced trainers such as the Leonardo M-346 and Embraer Super Tucano, believes chief executive Theunis Botha. "We can fast track integration onto almost any type of aircraft," he says.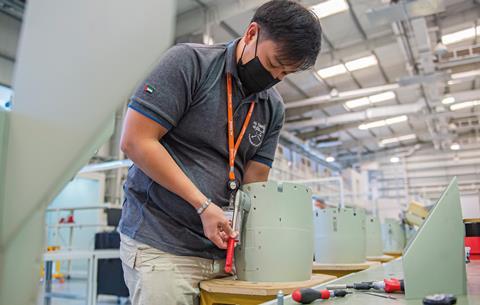 One of the advantages of the AL TARIQ system is its flexibility. A modular kit that converts unguided Mk81, Mk82 and Mk83 aerial bombs into high-precision munitions with a reach of up to 120km, it comes with a series of options including a range-increasing wing kit. Several operation configurations offer customers "optimal mission flexibility for low collateral damage or maximum impact", says Botha.
The wing kit can be fitted within a very short space of time to give a mission commander the ability to switch from near-targeting to a longer stand-off capability. Seekers can also be adapted, with a GNSS capability potentially augmented by a semi-active laser to give higher accuracy against moving targets, or imaging infrared to ensure automatic target recognition.
The longest-range precision guided weapon on the market, AL TARIQ gives air forces the security of being able to go on the offensive out of enemy range. Among the other features of the system are its ability to, deceptively, fly away from the target before returning, and dive at a 90-degree angle. A GPS anti-jamming capability adds to the missile's chances of evading countermeasures.
Any effective missile must deliver three things, says Botha: range, accuracy and the ability to avoid collateral damage. As well as its enviable range, the AL TARIQ system uses advanced seeker technologies to ensure the weapon impacts within 3m of its target. If increased lethality is required over a larger area, the system also comes with the option of a proximity fuze.
Able to be operated in all weathers and day or night, and adapted rapidly for evolving threats and mission requirements, the AL TARIQ system is a "true fire and forget solution", says Botha.
Continued innovation
AL TARIQ's newly-developed penetration warhead is in the final stages of integration and will add to the company's credentials the ability to successfully engage hardened targets such as underground bunkers, bridges, or control centres. Qualification is due to begin in early 2022.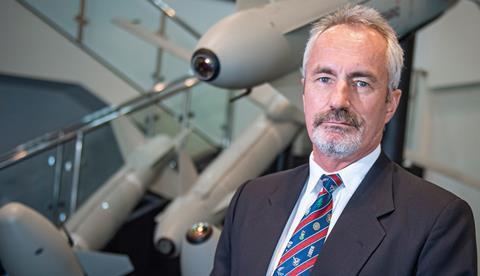 It is an example of continuing innovation and product development by an entity, which, unlike its sister business HALCON, focuses on final assembly and developing and integrating software and flight controls rather than component manufacturing, most of which it outsources. "We put everything together and test it," says Botha. "But our core business is the R&D."
That research and development – underpinned by a team of senior engineers who are veterans of the missile industry, coupled with emerging local talent – should see AL TARIQ continue to add new features and capabilities to a combat-proven airborne system.
With its products US International Traffic in Arms Regulations (ITAR)-free, AL TARIQ stands ready to compete with the established players of the sector in key export markets, providing both sovereign long-range missile capability for the UAE, and another important asset for EDGE in the export markets.