Abu Dhabi's defence sector did not appear overnight. Despite a reputation in that part of the world for grand edifices and spectacular infrastructure projects emerging in a matter of months from the desert sand, Abu Dhabi – and the federation it dominates, the UAE – had been nurturing its military industry for 30 years, taking advantage of technology transfer and offset agreements garnered by a series of high-profile procurement deals.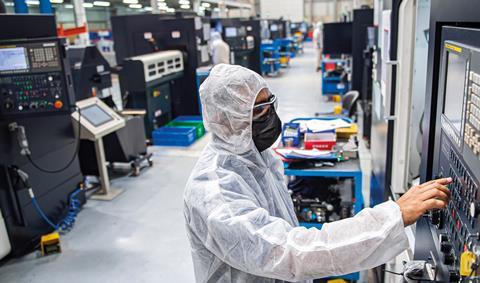 However, the launch of EDGE a few weeks before the 2019 Dubai Airshow represented a transformation both in how Abu Dhabi sees itself as a rapidly maturing presence on the global defence stage, and how the rest of the industry views a nation that had previously been regarded primarily as a customer, rather than a peer, of the established defence contractors. EDGE was, to paraphrase the showbiz saying, an overnight sensation three decades in the making.
Within EDGE are 25 distinct businesses, each with its own identity and specialist offering, organised into five clusters. Combined, they vault EDGE into the elite club of the largest 25 defence players – a first for any company in the Middle East. However, while size matters, the consolidation of the nation's prize assets into EDGE is about much more than scale. It is a confident Abu Dhabi presenting a single identity and voice to the world when it comes to its military capabilities.
With those decades of experience behind it, and by recruiting international and fostering homegrown talent, EDGE has accumulated considerable intellectual property and capabilities across those five business areas – platforms & systems; missiles & weapons; cyber defence; electronic warfare & intelligence; and mission support. Apart from using that knowledge to support the domestic customer, EDGE believes it has the necessary heft to be a disruptive force in world defence.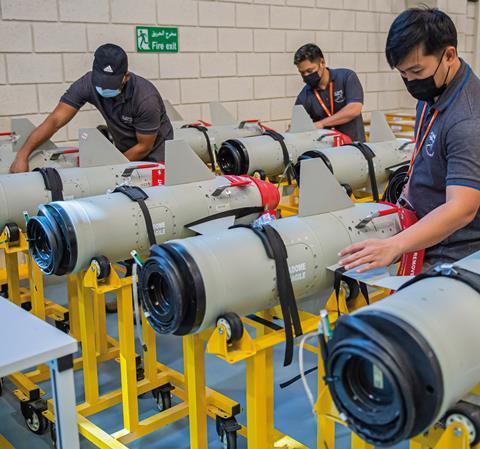 But it will not do it alone. Over the years, Abu Dhabi and its defence sector have collaborated with the biggest names in the industry, from Lockheed Martin and Sikorsky to Denel and Saab. Continuing to work with these companies, and newer entrants, is very much part of the EDGE global strategy, with the group deploying the knowledge it gained in creating a home-grown defence industry to mentor nations that want to build their own capabilities as part of offset arrangements.
As part of this special package of articles, produced by FlightGlobal in association with EDGE, founding CEO and Group Managing Director HE Faisal Al Bannai explains the rationale behind EDGE and where it goes from here. We also profile six EDGE companies focused on the aerospace sector: GAL and AMMROC, which specialise in providing maintenance, repair and overhaul support to the armed forces; missile pioneers HALCON and AL TARIQ; unmanned air systems developer ADASI; and EPI, which produces metal aerostructures for Airbus and other mainly commercial customers.
We hope that these articles will give you an insight into the many capabilities of EDGE, and an understanding of the rationale behind its creation almost exactly two years ago.