Aer Lingus has delayed the launch date of flights from Manchester to New York JFK and Orlando from late July until the end of September.
The Irish carrier had planned to begin service on the two routes on 29 July but said today that it is postponing the launch until 30 September, due to "international borders opening later than expected".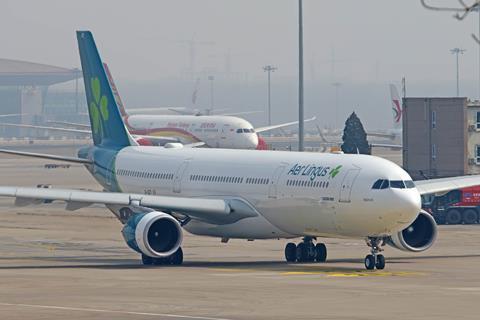 Aer Lingus will begin its Manchester-Barbados service on 20 October, as originally planned.
The IAG-owned carrier says it remains "fully committed" to beginning transatlantic services from Manchester. It also plans to launch flights from the northern UK city to Boston in summer 2022.
Aer Lingus says it offering customers who had booked tickets a full refund, re-accommodation on an alternative service, or the option of a voucher with an additional 10% value, which can be used across its network over the next five years.
The delay follows a decision by the UK government to put the USA on the amber list under its traffic-light system for reopening international travel to and from England. This means that non-essential travel to the USA is not advised, and travellers returning to England from US destinations must quarantine at home for 10 days. Most British nationals have been banned from entering the USA since 16 March 2020.
Airlines on both sides of the Atlantic have been lobbying for a UK-USA travel corridor in order to reopen travel between the two countries in time for the summer season. The UK and US governments have agreed to set up a task force aimed at relaunching air travel between the two nations as soon as possible, but no dates have been given.