Air New Zealand will operate limited services to enable essential travel and maintain cargo flow, even as it cuts international schedules by 95% from 30 March to 31 May.
This will "keep air freight moving through key cargo corridors to North America and Asia," it says.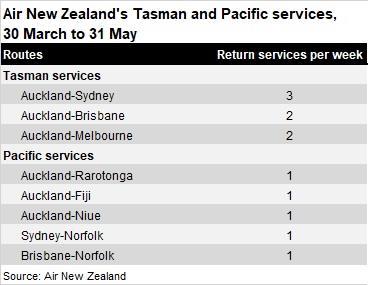 The carrier will operate three long-haul services from Auckland, flying thrice-weekly to Los Angeles, twice a week to Hong Kong, and to Shanghai on alternate days, starting 2 May.
The Hong Kong service will be retimed to a night operation "to maximise connection opportunities for cargo".
The carrier will also maintain three trans-Tasman routes, each operated twice- or thrice-weekly, and five weekly Pacific services. It plans to operate weekly services to Samoa and Tonga if restrictions on international travel are lifted.
It states: "All services are subject to change as governments continue to introduce or change travel and border restrictions."
New Zealand began a four-week lockdown today, while neighbouring Australia moved on 22 March to limit domestic travel.