Secondary airports across the United States have objected to the Department of Transportation's (DOT) show cause order which would require carriers who plan to take government relief as a result of the coronavirus pandemic maintain minimum service to certain points across the country.
But the airports which have commented so far have divergent, even opposite motives for their objections, bringing into focus how diverse the interests are served by the $2 trillion CARES act, passed by Congress and signed by President Donald Trump into law on 27 March.
The bill sets aside almost $60 billion in loans and grants to US airlines and related businesses.
A show cause order, published by the Department of Transportation (DOT) on 31 March requires airlines that accept government support to maintain a skeleton air transport network, including service to cities already served, even though passenger demand has plummeted due to the coronavirus.
That means that some airports within a geographical area will continue to be connected, whereas others will not.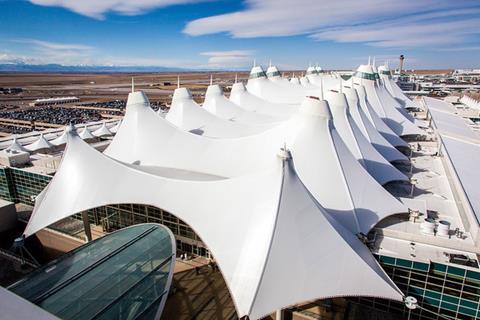 "In cases where multiple airports serve the same point, carriers would not need to maintain service to all such airports, but would be able to consolidate operations at a single airport serving the point," the show cause order from 31 March says. This has caused many regional airports to analyse what it means for them.
In Northeastern Ohio, for example, Akron-Canton Regional Airport (CAK) has objected to the order because it is afraid to be overlooked because of its proximity to Cleveland Hopkins International Airport (CLE), 55 miles away. It claims its business interests and regional impact are too important to be ignored and being excluded could cause long-term loss for the region.
The show cause order "is a material detriment to the maintenance of important air passenger service provided by CAK at a level consistent with reasonable air carrier accommodation," the airport says on 3 April. "Further it is CAK's firm conviction that the negative consequences to CAK and the public it serves, will likely extend well beyond the serious, but temporal, disruptions to air passenger service caused by the pandemic."
United Airlines, Delta Airlines, Spirit Airlines and American Airlines all connect Akron to various hubs across the country including Chicago O'Hare, Newark, Orlando and Atlanta. The airport says it served about 480,000 passengers in 2019.
The likely result of grouping Akron and Cleveland into one "point" will be that airlines will consolidate operations at the larger Cleveland airport in order to combine costs "potentially damaging the short and long term viability of CAK – an important aviation infrastructure asset and economic impact driver whose success and market importance was established over years of progress", the airport adds.
In Virginia, the city of Williamsburg says its Newport News-Williamsburg International airport (PHF) and its clientele and associated businesses would suffer if it is looked over in favour of Norfolk International airport, 30 miles to the south.
"We strongly believe even a temporary loss of air service at PHF would have a negative, long-term impact on our business and regional economy – exactly what the Department and Federal government are trying to alleviate in the intent of the CARES Act and this proposal," city manager Andrew Trivette wrote in a letter to the DOT.
Other US airports have the opposite problem. They had entered agreements with carriers in order to subsidise routes and guarantee minimum revenues to enter and grow the markets, costs which they can now no longer sustain.
Southwest Wyoming Sweetwater Regional airport (RKS) in Rock Springs, Wyoming, for example, had entered a capacity purchase agreement with SkyWest so that passengers could connect to Denver International airport, a major United hub, without having to travel several hours on the ground.
"There should be a published exemption for air carriers to be able reduce service…should the contracting entity (in this case) the State of Wyoming request it," the airport says in its comment from 2 April. "Due to the lack of demand, the Southwest Wyoming Regional airport and it's supporting entities that pay for the air service would like to reduce the service to less than 5 days per week, but the request has been denied because it would risk the carriers' eligibility for stimulus monies."
In California, Stockton Metropolitan airport (SCK) has similar concerns.
"We have an economic development contract with SkyWest that is now unsustainable due to the massive passenger reductions suffered under the COVID-19 pandemic," Russel Stark, the airports director writes. "SCK guaranteed SkyWest minimum revenues to enter and grow our air market, but none of our models projected zero passenger revenue, which is what we are seeing now. The subsidy required under these conditions is well above our budget."
Skywest, which has since released Stockton from the commitment, the airport adds, had operated two daily flights each to and from Los Angeles International airport as United Express, according to Cirium networks data.
Updates on 8 April to correct passenger numbers at Akron-Canton Airport.