A one-hour FlightGlobal-hosted webinar discussing how aerospace and aviation companies and other organisations in the industry can both guard against a cyber-attack and manage any crisis that results from such an attack.
In recent months alone, businesses including ST Aerospace and EasyJet have been in the news after suffering cyber security attacks. The threat to the industry is real and growing.
Our expert panel will discuss the extent of the threat and what firms can do to protect themselves both from an attack itself, and also mitigate any damage caused by a breach by having a ready crisis-management plan and a security team ready to step into action.
Speakers
Moderated by Murdo Morrison, Head of Strategic Content, FlightGlobal
Aldo Sebastiani, SVP Cyber Security & Digital Competence Center, Cyber Security Division, Leonardo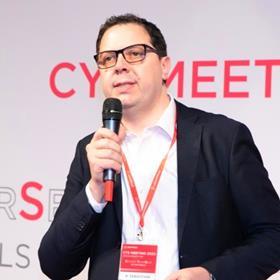 Over a 20 year-long career within Leonardo, Aldo Sebastiani today holds the role of SVP Cyber Security & Digital Center of Leonardo Spa which provides consultancy, design, and development of cyber solutions, as well as services provisioning for managed application, managed security, and managed detection and response. Sebastiani helps Leonardo's customers in governments, critical national infrastructures, and large enterprises in protecting their organizations from cyber threats and cyberattacks by designing and implementing incremental countermeasure plans, proportional to the available budget and the type of cyber threats related to the organization itself.
He graduated in telecommunication engineering from the University of L'Aquila, he is a recognized expert in cybersecurity and intelligence. His skills range from management to cybersecurity knowledge, including the management of cyber-attacks and the analysis, evaluation, and response to cyber threats (crisis management and incident handling).
Francesco Di Maio, Head Security Department, ENAV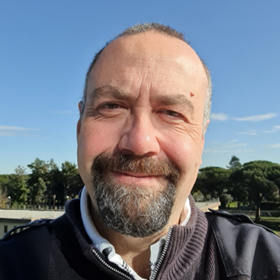 Aged 54, Francesco early graduated in Law cum laude at State University "Federico II" in Naples (1988), PhD in Civil Law (2003), he joined as Lieutenant of the Italian Carabinieri Corps (1989-1990) then Superior Officer of the Italian State Police, applied mainly to criminal investigations and intelligence in the field of Drug Enforcement and High Tech Crimes and local Police commissioner.
In 2004 he was hired in ENAV, the Italian Air Navigation Service Provider, with the role of CSO, CISO, Security Post-Holder for the purpose of the Single European Sky, Liaison Officer for Critical Infrastructure Protection. Qualification: Italian and NATO CIMIC (2005); Italian MoD High Studies Diploma (2006); ICAO AVSEC PMC (2006), ECAC AVSEC PMC (2009), ICAO National AVSEC Inspector (2012), ICAO (2011) and Italian AVSEC instructor (2007); Certified Senior Security Manager UNI 10459:2015. He represents the Italian Republic at NATO CEPC Transport Group and observer to ICAO HQ and Regional AVSEC bodies; Member of Italian National AVSEC Committee. Former Chair of CANSO ATS Security WG and member of RPAS TF at Italian Ministry of Interior. Information Security passionate, he earned ISO 2231, ISO 27001, NIST and ISACA ® CISA -CISM certifications and engaged as member of IT sec operational associations.
Matthew Vaughan, Director, Aviation Security & Cyber, International Air Transport Association (IATA)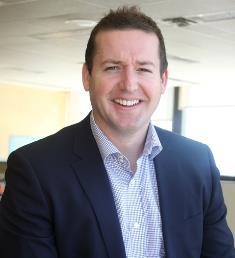 Matthew Vaughan is the Director, Aviation Security & Cyber for International Air Transport Association (IATA), based in Montreal, Canada. Matthew's responsibilities include leading IATA's international efforts on aviation security and cyber, whilst serving as the Secretary for Security Advisory Council (SAC), reporting into the IATA Board of Governors. Previously, Matthew worked for Etihad Airways, the National air carrier of the United Arab Emirates for over eight years of which he spent the last five years as the Head of Aviation Security.
Matthew has over 20 years security management experience drawing from law enforcement, Federal Government and private sector security roles. He has spent a large portion of his career thus far in the Middle East, both vocationally and academically developing interests in the utility of integrated risk models and continuity of civil aviation.
In association with Leonardo

Leonardo is an Italian company with a global reach active in the Aerospace, Defense and Security sector and with an integrated offer of high-tech solution. The Cyber Security Division operates in terms of Digital Transformation, Cyber Security & Intelligence, Control Rooms & Physical Security and Secure Communications.
The complementary nature of the product portfolio, together with the business experience, allow the Division to offer Global Security: complete security against hybrid threats and critical events. The divisional offer includes physical-logical security and Threat Intelligence systems, solutions for the cyber training of operators and for the secure digitalization of PAs and companies. The Division also benefits from its Global Security Operation Center, which guarantees the continuous monitoring of customers' IT ecosystems, is able to help in the prevention of cyber-critical events, capable to detect and manage any vulnerabilities and to propose fast and efficient recovery & remediation procedures.