Welcome to the latest edition of the FlightGlobal Military Simulator Census, produced in association with CAE.
In this census, you will find the essential guide to where defence aviation training devices are based around the world, listed alphabetically by aircraft manufacturer and type, as well as by country and operator.
Our data has been obtained directly from simulator manufacturers and other public sources, and we believe it to be accurate at time of going to press. We have tried to be as comprehensive as possible, with information on cockpit simulators for aircraft from long-out-of production legacy types to the latest generation fighters. Largely, we have listed aircraft that are still on the market under their current manufacturer brand, for example Airbus Defence & Space, although there are exceptions.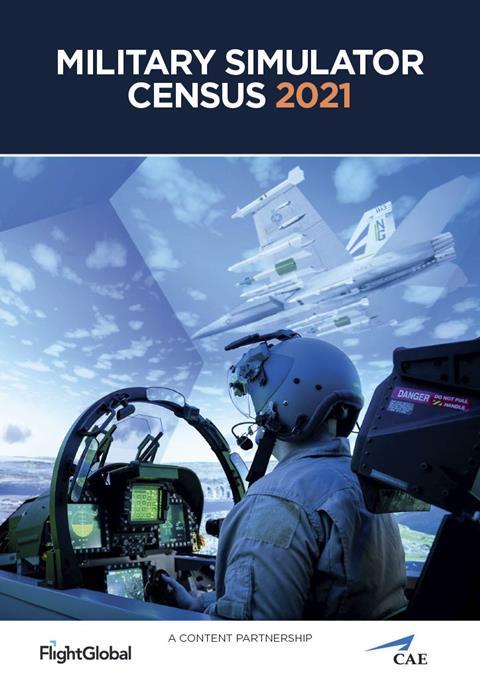 Supporting documents
Click link to download and view these files