Air cargo demand measured by freight tonne-kilometres will increase by around 2% in 2020, IATA estimates, as rebounding economic growth boosts trade volumes.
Speaking at IATA's Global Media Days event in Geneva on 12 December, the organisation's deputy chief economist Andrew Matters noted that forward-looking indicators have been showing "tentative signs of improvement".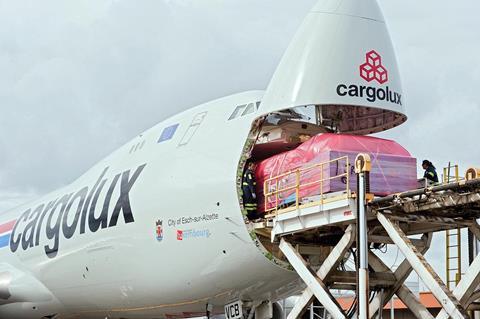 He adds: "We are not suggesting this will result in a boom, but it is looking towards stabilisation."
The IMF is expecting that global GDP growth will pick up in 2020, and that trade volumes will increase.
Yet IATA believes that the recovery remains fragile, and sees risks to the global economy. Matters also highlights that even if a recovery is sustained, it may not be strong enough or have started soon enough to safeguard all. "It is possible there will be some airlines that may not survive this difficult period," he says.
The recovery follows a very weak 2018-19 for air freight, as volumes fell amid capacity increases. "It's not been a great year – it's been worse than just 'not a great year'. It's been a real challenge," he says.
FTKs decreased by around 4%, amid decline in all regions bar Africa. Asia-Pacific, the key air freight market, had show a particularly poor performance. Volumes on the main global trade routes have also been falling, with "trade tensions playing a key part" in the declines, but Matters highlights that the weakness was wider than just the US-China dispute, as a generally softer global economy has also impacted volumes.
Capacity was grown around 2% in 2019, a significant figure given that volumes are falling, notes Matters.