Lufthansa Group's announcement in April that it had agreed to sell its remaining catering business, LSG Group, to private equity firm Aurelius was the latest example of an airline divesting non-core units in order to focus on the bread-and-butter activity of transporting people and cargo.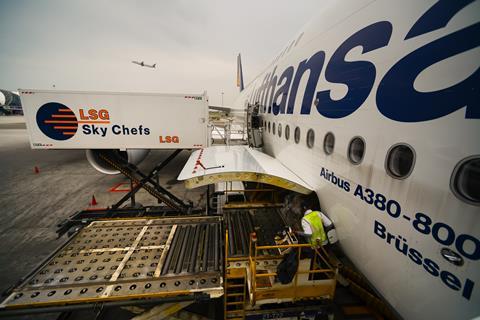 The LSG Group sale, which is expected to close in the third quarter, followed the 2019 sell-off of Lufthansa's European LSG Sky Chefs activities to Gategroup. The German airline group is also seeking to divest its credit card business and is pursuing a possible partial sale of its maintenance, repair and overhaul business, Lufthansa Technik.
In an interview with FlightGlobal in March, Lufthansa Group chief executive Carsten Spohr said the divestments supported the company's move from an "aviation to an airline group". On announcing the agreement to sell LSG Group in April, Lufthansa chief financial officer Remco Steenbergen said the move "enables us to focus even more on further improving the profitability and capital returns of the Lufthansa Group core business". He added that the group's airlines looked forward to "a continued partnership with LSG Group beyond the sale".
The planned sale comprises all classic catering, onboard retail and food commerce activities, with Europe-based Retail inMotion and USA-based SCIS Air Security Services included in the transaction. Soon-to-be new owner Aurelius says it will "work with the LSG Group's experienced management team to materialise the growth opportunities that are available to the company".
Lufthansa is not the first major network carrier to sell off its catering business, and it may not be the last. Similar notable transactions in the past include the sale by Swissair in 2002 – prior to its takeover by Lufthansa – of Gate Gourmet to investment firm Texas Pacific Group. Prior to its sale, Gate Gourmet had acquired British Airways' in-flight catering units at London Heathrow in 1997.
Gate Gourmet has since changed ownership again and is part of Gategroup – one of the world's largest onboard catering and retail businesses. Gategroup went on to acquire in-flight catering unit Servair from Air France in 2017.
More recently, United Airlines made the decision in 2021 to outsource its catering operations. The carrier says: "In January 2021, United submitted a request for proposals to consider transitioning our kitchen operations and menu design functions to a third-party supplier. After a comprehensive six-month review, we moved forward in partnership with three suppliers."
One of those suppliers is Gategroup, which signed a long-term agreement with United in July 2021 to provide food services for the airline at three hubs in the USA. Gategroup will also provide menu design services on a global basis for the airline.
AIRLINES KEEPING CATERING IN-HOUSE
While a clear trend has emerged for airlines to divest their catering businesses, there are notable exceptions. Big name airlines such as Emirates, KLM and Cathay Pacific continue to keep their catering activities in-house. Emirates Flight Catering remains part of the Dubai-based carrier's parent company, Emirates Group, while KLM Catering Services is still a wholly-owned subsidiary of KLM. Likewise, Cathay Pacific Catering Services is a wholly-owned subsidiary of the Hong-Kong-based airline.
The question now is whether other airlines will be tempted to sell off their catering units further down the line, in order to 'stick to their knitting' and focus on their core operations. There is no simple yes or no answer to that question, according to Airline Catering Association (ACA) managing director Fabio Gamba, because there will always be exceptions. However, the number of airlines that do have in-house catering units is dwindling.
"In terms of airlines owning their own onboard catering facilities, I think it's a list that's going to become smaller and smaller," says Gamba. "It's something that I see as resolutely going in that direction but there will be exceptions, at least for the foreseeable future. And we're not talking about small exceptions – we're still talking about a number of major companies. That's why it's so difficult to answer yes or no – it's neither yes nor no."
Prior to the liberalisation of the air transport market, it was "quite normal" for airlines to have their own kitchens, observes Gamba. However, as airlines were gradually freed up to open more and more domestic and international routes, the process of running an in-house catering division became increasingly complicated.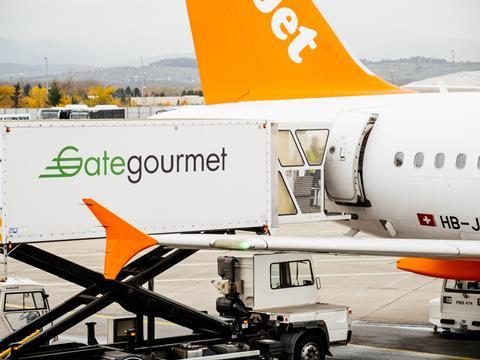 "With the liberalisation of the sector and the multiplication of international routes, this model became more and more difficult to sustain," says Gamba. "It was becoming clearer to airlines that they would want to focus on their primary business, i.e. to offer a means of transport to passengers from A to B and then from B to C, and that everything else was ancillary, non-core business. As we've seen from the 1990s on, the airlines have had the tendency to outsource everything that was not absolutely core to their business."
As in-flight catering firms have swallowed up airlines' catering divisions and participated in merger and acquisition activity among themselves, a handful of "truly international juggernauts" has emerged, says Gamba.
"From our perspective, that has positive results because then you can really focus on what you're doing and you do not always have to look at your owner and make sure they're happy," he notes. These specialist companies are "more resilient" and are well-equipped to adapt to changing regulations.
"We've seen a lot of developments with regulations with respect to food safety, obviously, but also allergies, cabin waste and what have you," says Gamba. "These came to the fore in the 1990s and afterwards, and you have companies which are better structured to respond to this increased level of legislation and requirements from the authorities."
That being said, he adds, LSG is the "second biggest" in-flight catering provider, despite being part of Lufthansa Group until the sale to Aurelius closes later this year.
"It shows that you can still grow organically while being part of an airline group, so one is not a showstopper to the other," says Gamba.