Indian conglomerate Tata Sons is among those to submit bids for the renewed attempt to sell Air India, the deadline for which passed today.
In a social media post, India's Department of Investment and Public Asset Management says financial bids for the disinvestment of Air India have been received by the transaction advisor. "[The] process now moves to concluding stage," the ministry says.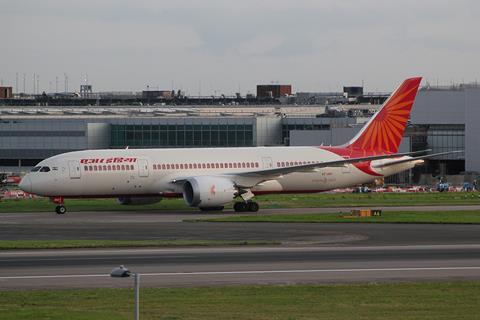 While it does not specific the identity or number of bids that have been submitted, a spokesperson for Tata Sons confirms that it has submitted a bid.
Tata Sons, the original founder of Air India, already is a joint venture owner of Indian carrier Vistara and since the crisis has increased its majority stake in AirAsia India.
Ajay Singh, founder of Indian low-cost carrier SpiceJet, has also been linked in local media reports with submitting a bid for Air India.
After the failure of an earlier privatisation effort in the summer of 2018, the government in 2020 said it was seeking expressions of interest from investors for the entire share capital of Air India, along with the whole of Air India Express and 50% of its handling joint venture. However, an earlier shortlist deadline for the Air India was delayed in January of this year.