AirAsia X has been granted by the High Court of Malaya a three-month restraining order on creditors to help with its debt restructuring.
The order is valid from 17 March and was applied for "as part of a proactive measure by AAX to address its debt obligations in an orderly manner via the proposed debt restructuring," the airline says in a same-day Bursa Malaysia filing.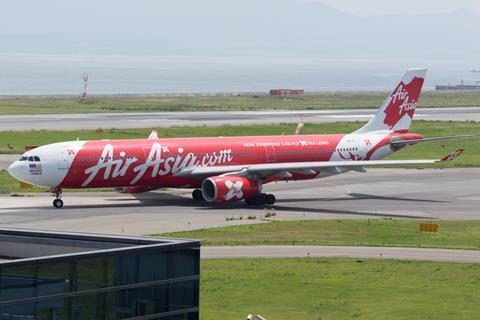 "The restraining order allows the creditors an opportunity for amicable deliberation on the proposed debt restructuring without extraneous considerations so that a decision can be reached on the same."
Cirium understands the restraining order would restrict lessors from taking action on unpaid rentals during the three-month period, although they could still repossess their aircraft.
There are, however, some exceptions.
Cirium also understands that BOC Aviation and Malaysia Airports will be able to continue their ongoing legal proceedings against AirAsia X, as the lessor and airport group had challenged the restraining order but later came to a carve-out agreement with the airline.
BOC Aviation has declined comment. Cirium has contacted Malaysia Airports and AirAsia for comment.