What part will advances in air traffic management have on the industry's push to reduce its carbon footprint over the next decades? From optimal flight paths to reducing congestion around airports, managing the skies more efficiently could be key to sustainability. And airports themselves also have a role to play in making aviation greener. In this live panel discussion, our experts will debate what needs to be done to manage air traffic in a more environmental way.
Speakers
Andrew J. Coleman, President & General Manager, GE Digital, Aviation Software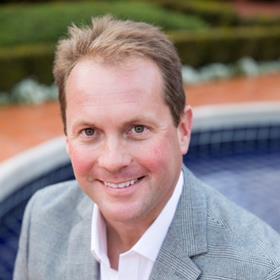 Andrew J. Coleman serves as the leader of General Electric (GE) Digital's aviation software business. In this role, he leads a global team of professionals focused on unlocking the power that digital technology can bring to the aerospace industry. GE Digital's Aviation software business supports the aviation community with a broad range of digital applications including flight safety, sustainability, network operations, predictive maintenance, mobile pilot performance, traceability through blockchain, airspace insights, and digital aircraft transitions.
As the business leader, Andrew has a global responsibility for leading a growing business focused on a threefold mission: inventing the future of flight, serving as a "wingman" to both customers and GE, and building a team that prioritizes a culture of service before self.
Prior to this role, Andrew has held commercial and sales leadership positions along with roles in finance, marketing, and product management for GE, Teradata, and NCR (National Cash Register). Throughout his career Andrew has built a record of profitable growth, new market penetration, and employee achievement.
Andrew has a Master's in Business Administration with a concentration in finance from Xavier University, as well as a Bachelor of Arts from Asbury University, where he now serves on the University's Board of Trustees.
Steven Moore, Head of ATM Network Operations Division, EUROCONTROL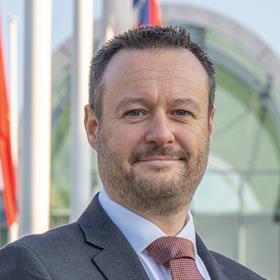 Steven joined EUROCONTROL as Head of the ATM Network Operations Division in 2020 working with his team to ensure the delay in Europe's air traffic network is kept to a minimum whilst pushing for the best trajectories possible. Prior to joining EUROCONTROL, Steven worked as Deputy General Manager for Swanwick Air Traffic Control Centre and in various other roles for the UK's air navigation service provider NATS for 24 years. Steven is an Air Traffic Controller by training.
Murray Adams, Head of Fuel and Operations Efficiency, Qantas Group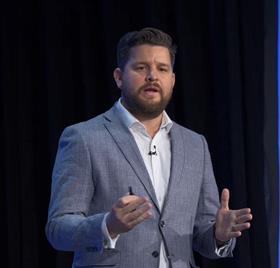 Murray Adams is the head of Fuel and Operations efficiency for the Qantas Group. In this role Murray led the establishment of a centralised function and strategy for fuel efficiency across the Group's airlines. Building on over fifteen years' experience driving operational efficiency across the Qantas Group. Murray heads a team of world class subject matter experts and implementation specialists combined with data scientists and software developers who are responsible for developing and applying industry leading advanced analytics to identify and improve operations and safety. Murray has worked with airlines, government agencies and regulators to help create cutting edge analytics that support the reduction and reporting of carbon emissions within Aviation. Murray is passionate about the role digital transformation can play in positively changing the environmental footprint of the aerospace industry. Murray is based in Sydney Australia and holds an honours degree in Aerospace Engineering.
Murdo Morrison FlightGlobal (moderator)
In association with