The pandemic has had a devastating impact on air transport networks in Asia-Pacific, both regional and long-haul. As vaccine programmes roll-out and passengers return to the skies, what will the new landscape look like? Will short-haul be the quickest to return? What is the future of low-cost and business travel? How can intercontinental hub carriers rebuild? Hear from our expert panel representing airlines, airports and the wider industry.
Speakers
Greg Waldron (FlightGlobal moderator)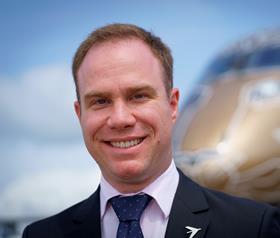 Victor Vieira dos Santos, Marketing Director for APAC, Embraer
Victor is the Marketing Director at Embraer Commercial Aviation Asia Pacific, responsible for maximizing the potential impact of commercial aircraft sales campaigns within the Asia Pacific region. Victor has been working at Embraer for more than 10 years. He started as a market analyst in the Market Intelligence Department where he supported the development of regional market understanding for North and Latin America, identifying and developing new business opportunities.
Later he became Senior Strategist primarily responsible for long-term market research, competitive positioning, strategic marketing initiatives and assessment of market demand for current and new products. Prior to the current position, he was the Head of Market Strategy leading the development, communication and execution for the organization's global strategic planning.
Victor holds two bachelors, in Business Administration and International Affairs, as well as an MBA from University of Sao Paulo. Victor lives in Singapore, with his wife and son.
Stefano Baronci, Director General, ACI Asia-Pacific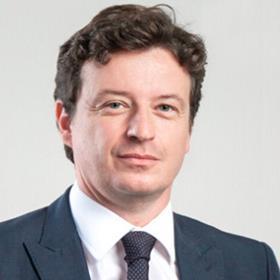 Mr. Stefano Baronci is the Director General of Airports Council International (ACI) Asia-Pacific, an association representing the interests of airports in Asia Pacific and the Middle East. Appointed in December 2019 and based in Hong Kong SAR, he is responsible for driving and executing the strategic plan of the association and overseeing a team of 16 professionals at the Regional Office.
Mr. Baronci has over 20 years of analytic and representational experience at national and international levels in the aviation sector, representing both airport and airline industries. He is very familiar with the ACI community, having previously served as the Director of Economics at ACI World in Montreal and Senior Policy Manager at ACI Europe in Brussels. He also served as Secretary General of Assaeroporti, the Italian airport operators association, and Assistant Director and ATM Infrastructure Expert at the International Air Transport Association (IATA).
Mr Baronci, a native of Italy, holds an Executive MBA from Warwick University in the United Kingdom and graduated with a Law degree from La Sapienza University in Rome, Italy. He is married with two children.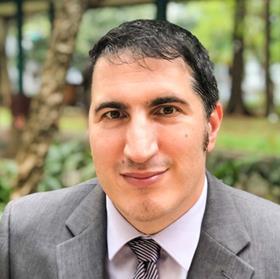 Brendan Sobie, Independent Analyst and Consultant, Sobie Aviation
Brendan Sobie has been working in the aviation industry for over 20 years as a writer, analyst and consultant. Brendan is currently working as an independent analyst and consultant, having established in 2019 the Singapore-based firm Sobie Aviation. He served as chief analyst for CAPA from 2011 to 2019, based in Singapore, and as an editor for Flightglobal from 2000 to 2011, based in the US, Singapore and UK.
Brendan has extensive experience covering emerging markets in Asia Pacific as well as in Africa, the Middle East and Latin America. He is a prolific author, writing over the last year several white papers, studies and media commentaries related to the COVID-19 crisis. Brendan provides strategic advice for a wide range of companies including airports, airlines, aircraft leasing companies, development banks, investment banks and IT suppliers.
Brendan is a widely recognized thought leader on aviation issues in Asia Pacific. Brendan gives frequent presentations, is an instructor on aviation courses and is often quoted by the international media. Recent television appearances include Bloomberg and CNBC. Brendan has a degree in industrial and labor relations from Cornell University in New York.
Subhas Menon, Director General, AAPA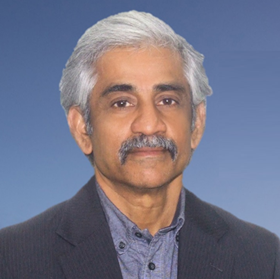 Subhas Menon joined the Association of Asia Pacific Airlines in March 2020. Subhas has over 35 years' experience in international aviation with the Singapore Airlines Group, having served in a wide spectrum of roles including international & government relations, marketing, product development, logistics, country & regional management.
In his various roles in the airline industry over the past three decades, he has developed a solid skill set that includes successfully building and managing relationships with different stakeholders, strong communications and public speaking skills as well as commercial acumen honed across different regions.
As Regional Vice President for an Asian airline in various regions around the world, and having also served as Chief Executive of SilkAir, Subhas is familiar with the Asian airline environment, its market dynamics and the region's diverse political landscape. Building on his early experience in international relations, he has well-developed lobbying and negotiation skills as well as dealing with government affairs, which makes him well-placed to undertake the kind of advocacy and lobbying activities AAPA conducts as a trade association on behalf of its member airlines.
He is a graduate of the National University of Singapore, with a Bachelor of Social Science (Honours) in Sociology.
In association with Singapore Airshow

Every two years, high-level government and military delegations, as well as senior corporate executives around the world attend the Singapore Airshow to forge partnerships and seal deals in this region. As Asia's largest Airshow, this is the place to be for leading aerospace companies and budding players eager to make their mark in the international aerospace and defence market!
The event offers a unique platform for industry thought leadership through its high-level conference, forums and co-located events. Leading industry players, government and military chiefs gather here bi-annually to contribute to dialogues, exchange ideas and seek solutions and strategies to advance the interests of the global aerospace and defence sector.
Sponsored by Embraer

A global aerospace company focused on Commercial, Executive, Agricultural, and Defense and Security aviation, Embraer celebrated its 50th anniversary last year. Headquartered in Brazil, the company designs, develops, manufactures and markets aircraft and systems, providing after-sale customer services & support. Since it was founded in 1969, Embraer has delivered more than 8,000 aircraft. On average, an Embraer aircraft takes off somewhere in the world every 10 seconds. The world fleet transports over 145 million passengers annually. Embraer is the leading manufacturer of commercial jets up to 150 seats and the main exporter of high value-added goods in Brazil. The company maintains industrial units, offices, service, and parts distribution centers across the Americas, Africa, Asia and Europe.
Postscript
Victor Vieira dos Santos, Embraer's Marketing Director for APAC