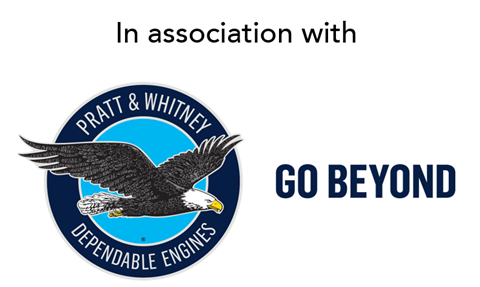 We have been talking about it for a decade or more, but price and availability remain barriers for a sustainable aviation fuel breakthrough. What will it take for SAF to become mainstream. Our expert panel debates the key challenges for airlines, fuel companies, airports, engine manufacturers and regulators in transforming SAF from novelty to necessity. And what of the fuel itself? Is it as green as it is painted? Is it the best means to wean the industry from its carbon dependency?
Speakers
Michael Winter, Senior Fellow for Advanced Technology, Pratt & Whitney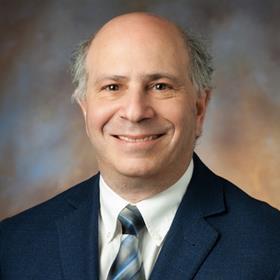 Michael is the Senior Fellow for Advanced Technology at Pratt & Whitney, where he leads the company's technology portfolio internally and represents it externally. He is responsible for development and maturation of the Company's technology portfolio, including identification and prioritization of technologies, establishing intellectual property basis, technology licensing, and technology partnership programs. Most recently he served as Director of Systems & Controls Engineering (SCE) at United Technologies Corporation, a world-wide corporation supplying a broad range of high-technology products and services to the fast-growing aerospace and building industries. He led the SCE organization to provide UTC's business units with the competency, capacity and tools needed to deliver the complex cyber-physical systems that are the core of UTC products.
Lauren Riley, Managing Director, Global Environmental Affairs and Sustainability, United Airlines
As Managing Director, Global Environmental Affairs and Sustainability at United Airlines, Lauren is responsible for leading United's environmental sustainability strategy, including decarbonization, sustainable aviation fuel, environmental compliance and waste, water and energy programmes. This portfolio supports United's goal of achieving 100% green by zeroing out carbon emissions by 2050.
Lauren is a business leader focused on the relationship between innovation and environmental sustainability. With 20 years consulting experience, Lauren has led a variety of initiatives addressing business and digital transformation, strategic planning and change management that yield environmental and operational benefit.
Lauren has earned her MBA from the University of Maryland and a Bachelor of Arts degree in environmental science from Bucknell University. She is a certified Change Management Advanced Practitioner through Georgetown University and PMP Certified.
Adam Morton, Chair, Sustainable Aviation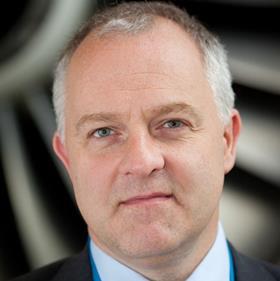 Adam Morton is Chair of Sustainable Aviation, the coalition of UK airlines, airports, aerospace manufacturers and air navigation service providers committed to cutting aviation's environmental impact and building a world leading aviation sector. As Head of Environmental Technology for Rolls-Royce Plc, Adam guides annual investment of circa £800m to deliver improved environmental performance across the group's aerospace and non-aero products and services. He has held a variety of senior technical and business roles in Rolls-Royce including Head of Innovation and Chief of Low Carbon Technology. He was also part of the team that established and led the Energy Technologies Institutes (ETI) £600m public-private sector collaboration. Prior to joining Rolls-Royce, he was a partner at multi-disciplinary consultancy Mott MacDonald where he worked on major energy and transportation projects in Europe, South America, Asia and Africa. In addition to his technical background, he holds an MBA from Imperial College and a Finance degree from Rotterdam School of Management (RSM).
Remona van der Zon, Sustainability & Reporting Manager, KLM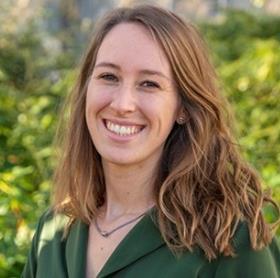 Remona's passion for travel and sustainability combine perfectly in her job as a sustainability manager at KLM Royal Dutch Airlines. She is educated in Sustainable Development and Communication Science, and that is why she also likes to spread the word about the necessity of flying more responsibly. Within KLM, she is amongst others responsible for sustainable aviation fuel and carbon offsetting, and supports the translation of these measures into customer products and services. She is very keen to contribute to the essential and challenging transformation of the aviation industry towards a more sustainable future.
Andreea Moyes, Global Aviation Sustainability Director, Air bp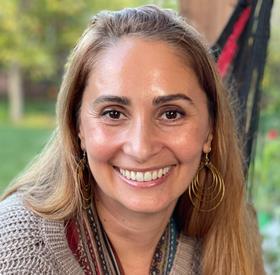 Andreea Moyes, Global Aviation Sustainability Director, Air bp, has 18 years of experience in the energy sector at parent company bp and six in aviation at Air bp. Most recently she held the position of Global Account Director, Air bp where she was responsible for working with global commercial airlines to supply global demand for jet fuel. Andreea has held the sustainability role since January with a remit to access and create sustainable aviation fuel supply and solutions for airlines in their sustainability journey. She holds an MBA from Bradley University, Illinois.
Murdo Morrison – moderator
Sponsor: Pratt & Whitney

At Pratt & Whitney, we believe that powered flight has transformed – and will continue to transform – the world. It's an engine for human progress and an instrument to rise above.
That's why we work with an explorer's heart and a perfectionist's grit to design, build, and service the world's most advanced and unrelenting aircraft engines. We do this across a diverse portfolio – including Commercial Engines, Military Engines, Business Aviation, General Aviation, Regional Aviation, and Helicopter Aviation – and as a way of turning possibilities into realities for our customers.
This is our mission, and a challenge to which we rise every day. It's about more than transporting people reliably to their destinations. It's about more than providing the care and intelligence to service aircraft engines expertly. It's about innovating and engineering a new and exciting future for aviation – one in which the full potential of human progress can be unleashed.
This is how we at Pratt & Whitney approach our work, and this is why we are inspired to go beyond.