Greek carrier Aegean is submitting an indicative offer as part of the privatisation plan for fellow Star Alliance operator Croatia Airlines.
The Croatian government stated earlier this year, during events to mark the flag-carrier's 30th anniversary, that it was launching a strategic partnership process to maintain the airline's competitiveness.
Croatian prime minister Andrej Plenkovic said the strategy aimed to expand the carrier's network and increase its market share, as well as modernise the fleet.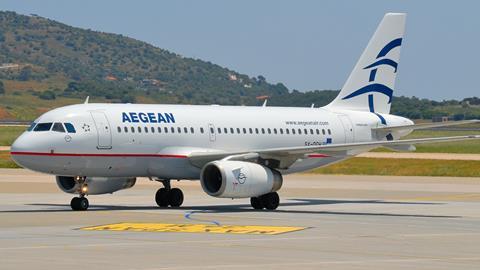 Aegean says it is participating in the non-binding indicative offer stage of the process.
It stresses that this stage "does not include any commitments" from the company.
"Any material decisions about Aegean's potential participation, or not, in the next stage will be taken in the following months," it adds.
This would follow Aegean's being granted access to additional information on Croatia Airlines as well as various discussions.
Croatia Airlines operates a fleet of Airbus A320-family jets, including A320neos on order, as well as Bombardier Q400s.
Aegean similarly uses A320-family jets and took delivery of its first A320neo on 19 December.
This aircraft is one of 46 from the A320neo family set to be handed over to the Greek carrier by the end of 2024. The airline signed an initial order of 30 and supplemented it with 16 more from leasing firms.
Aegean says it intends to commence commercial services with the A320neo around mid-February 2020. It will receive six of the type, powered by Pratt & Whitney PW1100G engines, by July.