African budget carrier operator Fastjet Group believes it has sufficient resources to meet operational needs until the end of March, as it scrambles to finalise a deal to sell its Zimbabwe airline to investors.
The company had previously warned, last November, that it faced a February deadline to secure additional funding, and had disclosed that it was discussing restructuring proposals including divestment of Fastjet Zimbabwe.
Fastjet Group says an investor consortium led by Solenta Aviation Holdings is finalising due diligence work on the Zimbabwe operation and obtaining the necessary regulatory clearances.
The consideration payable by the consortium has yet to be confirmed, and depends on further discussions and the extent of any other outstanding liabilities and costs.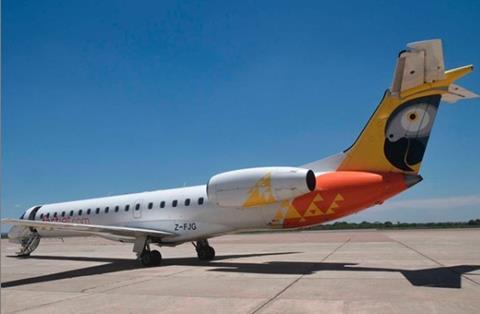 Fastjet Group states that there is "no guarantee" of a successful conclusion to the talks and that, if it cannot carry out the proposed restructuring by the end of March, the company will be unable to continue trading as a going concern.
It says it had cash reserves of $3 million on 23 January, and the group is forecasting a loss after tax of $7-8 million – on revenues of $42 million – for the full year to 31 December 2019.
Zimbabwe's supreme court ruled, in a case centred on a gas firm earlier this month, that debts incurred in US dollars before 22 February last year should be repaid in local currency, at a parity exchange rate. Fastjet Group says it is "still evaluating the impact" of the 20 January judgement.