French all-premium long-haul operator La Compagnie is aiming to resume scheduled transatlantic flights from France to New York in June after what will have been a 15-month break because of the Covid crisis.
La Compagnie was forced to suspend scheduled flights on 13 March last year when the US government implemented a temporary curb on foreign visitors to combat the Covid outbreak. At the time the airline operated flights from Paris Orly to Newark, as well as a seasonal service from Nice.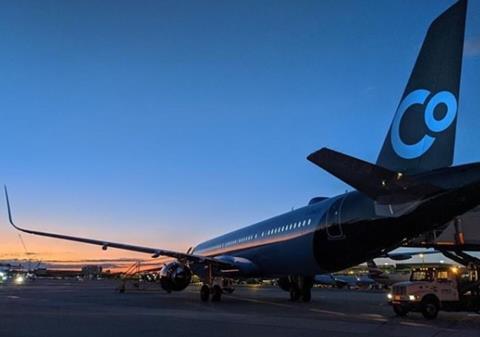 When travel restrictions remained in place, the airline last summer temporarily began operating charter flights. The airline says this, together with state loan guarantees and shareholder support, has enabled it to withstand the crisis.
La Compagnie received a €10 million ($12 million) loan guarantee from the French government in June last year ahead of an anticipated reopening of travel markets in the third quarter of 2020. But when the second wave of the pandemic kept travel restrictions in force, it says it more recently secured a further €10 million state-backed loan, together with renewed financial support from its shareholders, to position it to resume flights.
While it is awaiting confirmation of the re-opening of borders before finalising its schedule, it believes progress in the respective vaccination programmes in Europe and the USA will see travel restrictions eased in time for it to resume Paris-New York flights in June and to add Nice operations early in July.
La Compagnie president Christian Vernet says: "We have never stopped reinventing ourselves this past year so we may overcome this crisis and find new ways for our business to survive the temporary ramifications of the global pandemic.
"We're now happy to be planning our return to the skies and to offer our passengers the best business-class service."
Launched in the summer of 2014, all-premium operator La Compagnie uses a fleet of two Airbus A321neo jets, configured with 76 seats and powered by CFM International Leap-1A engines.