The price of jet fuel has continued to edge lower over the past month, as weaker crude oil prices have filtered through to the kerosene market.
Energy information provider ICIS, which like Cirium is RELX-owned, assessed the price of jet fuel for delivery to northwest Europe at $594.75-596.00/tonne on 17 August, down $7.75/t on the previous week and significantly below a yearly high of nearly $650/t in mid-July.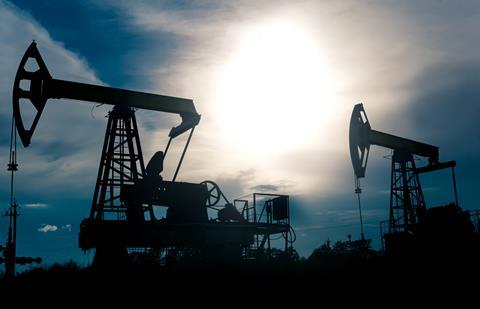 "The market has been indicated structurally weak, further exacerbated by flattening intra-European traffic flows", comments ICIS. "Some refinery outages and lowering inventory levels are likely to lend some support, although fading demand-side fundamentals could limit upside."
It continues that rising Covid-19 cases in the US and Asia, as well as limited recovery in long-haul travel, is weighing on sentiment and demand. Jet fuel markets remain "swamped with offers seeing only a handful of bids", suggesting extremely weak buying interest.
Similar market dynamics were seen in North America, where jet fuel for delivery to New York harbour declined by $2.50 per US gallon to $184.50-184.75/gal, having briefly risen above $200/gal during July.
"US spot jet fuel prices fell this week as restrictions are reinstated across the US amid rising cases of the Delta variant, suppressing travel demand", comments ICIS. "Crude oil prices plunged week-on-week due to the rapid spread of the Delta variant and expectations surrounding future refined product demand."
It adds that a continuing outstripping of supply to the market was likely to exert further downward pressure on prices, with inventory levels remaining at long-term highs.
The possible closure of some refineries due to the Atlantic hurricane season could act to support prices, although the two currently named storms in the region are expected to have only a minor impact.
In Asia, similar price declines were seen. The per barrel cost of jet kerosene for delivery to Singapore declined by $0.86/bbl to $72.45-72.85/bbl on 17 August, having briefly touched $80/bbl in early-July.
As elsewhere, ICIS largely attributed these declines to increased delta variant coronavirus infection rates in Asia, which have weighed on demand for middle distillates and gasoline, as nations introduce measures to curb mobility.
It notes that refinery measures to curb jet kerosene production could limit the impact of weak regional demand.