Lockheed Martin has secured a fresh contract from the US Department of Defense (DoD) to produce and deliver another 398 fifth-generation F-35 fighters.
The manufacturer said on 30 December it had finalised the contract, which it values at $30 billion. The deal covers F-35 production Lots 15 and 16, with options for Lot 17.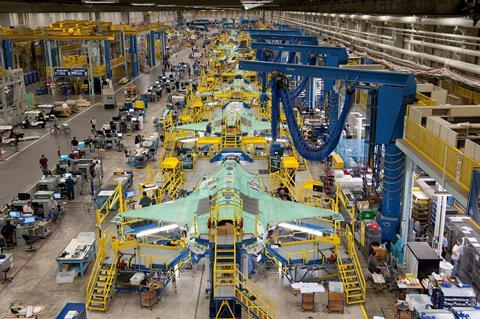 "This contract strikes the right balance between what's best for the US taxpayers, military services, allies and our Foreign Military Sales customers," says US Air Force (USAF) Lieutenant General Mike Schmidt, head of the Pentagon's F-35 Joint Procurement Office (JPO).
"The F-35 is the world's premier multi-mission, fifth-generation weapon system, and the modernised Block 4 capabilities these new aircraft will bring to bear strengthens not just capability, but interoperability with our allies and partners across land, sea, air and cyber domains," he adds.
Lockheed says the Lot 15-17 aircraft will be the first F-35s to include updated hardware needed to power Block 4 capabilities, known as Technical Refresh-3. The upgrade includes a new integrated core processor with greater computing power, a panoramic cockpit display and an enhanced memory unit.
The contract covers not just aircraft for the USA, but for several overseas allies. Finland, Belgium and Poland will all receive their first F-35s under the deal.
International sales continue to be an area of strength for the F-35 programme. Finland, Germany and Switzerland in 2022 signed letters of offer and acceptance to purchase F-35s, while Canada has declared its intent to do so.
"Continuing to add new countries to our global F-35 fleet further validates the capability and affordability of this aircraft in providing 21st century security to nations and allies," says Bridget Lauderdale, general manager of Lockheed's F-35 programme.
The company notes there are 894 aircraft in the global F-35 fleet, including 141 airframes delivered in 2022. That is fewer than the 148 target the firm had set for the year.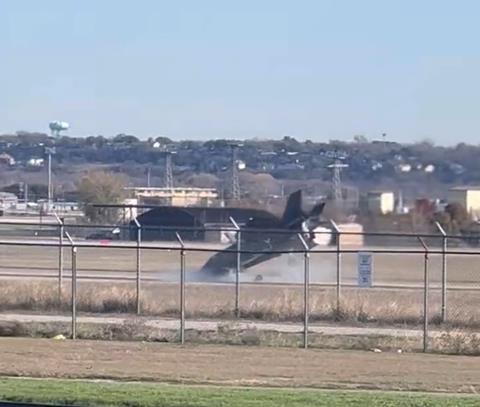 Lockheed attributes the miss to an ongoing flight-operations break that is preventing it from flight-testing newly produced aircraft.
"The F-35 team was on track to meet the commitment of 148 aircraft as planned," Lockheed says. "However, due to a temporary pause in flight operations, which is still in effect, necessary acceptance flight tests could not be performed."
The operational pause results from a 15 December incident in which a pilot ejected at ground level from a short take-off and vertical landing F-35B variant, following a hard landing during a pre-delivery flight at Lockheed's Fort Worth, Texas production facility.
The company says it does not know when flight restrictions will be lifted.
Following the incident, the JPO issued a technical directive recommending restrictions on "a small number of aircraft, which have been evaluated to be of higher risk, from flight operations and until procedures can be developed for their return to flight".
The JPO did not specify which F-35 types or how many aircraft are impacted.
However, the office notes the affected aircraft have been identified and it is working with the US military and foreign F-35 operators to "ensure understanding of the risks".

"This is a preliminary assessment of the risk, and actions are in work that we believe will lead to a refinement of this assessment," the JPO says.