The UK Royal Air Force (RAF) has moved a step closer towards reinstating its lapsed dedicated maritime patrol aircraft capability, with a first Boeing P-8A Poseidon having touched down at its Kinloss base in Scotland on 4 February.
The newly arrived aircraft, ZP801, had been supporting personnel training activities at the US Navy's NAS Jacksonville site in Florida since last November, prior to making its first transatlantic crossing.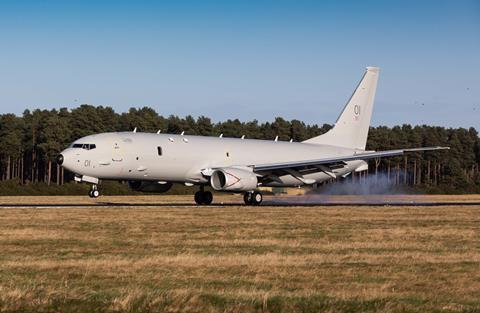 It is the first of nine extensively adapted 737NG narrowbodies being acquired under a £3 billion ($3.9 billion) project for the RAF, which will operate the type from a permanent home at Lossiemouth, Scotland, from October 2020. Early activities will be conducted from Kinloss, however, while runway and taxiway resurfacing work is completed at the other site.
Deliveries to the UK are due to be completed by late 2021, with full operational capability planned during 2024, the Ministry of Defence says. The Poseidon MRA1s will be flown by the RAF's 120 and 201 squadrons.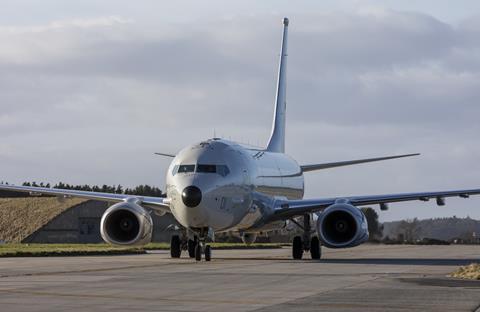 Chief of the air staff Air Chief Marshal Mike Wigston says the type's introduction will provide a "game-changing" capability in the face of threats including Russian submarines.
The RAF retired the last of its British Aerospace Nimrod MR2 maritime patrol aircraft in 2010, having cancelled the type's intended successor, the Nimrod MRA4.